CustomerView brings you front and center with customers – daily – without the need for a large team to support understanding your data.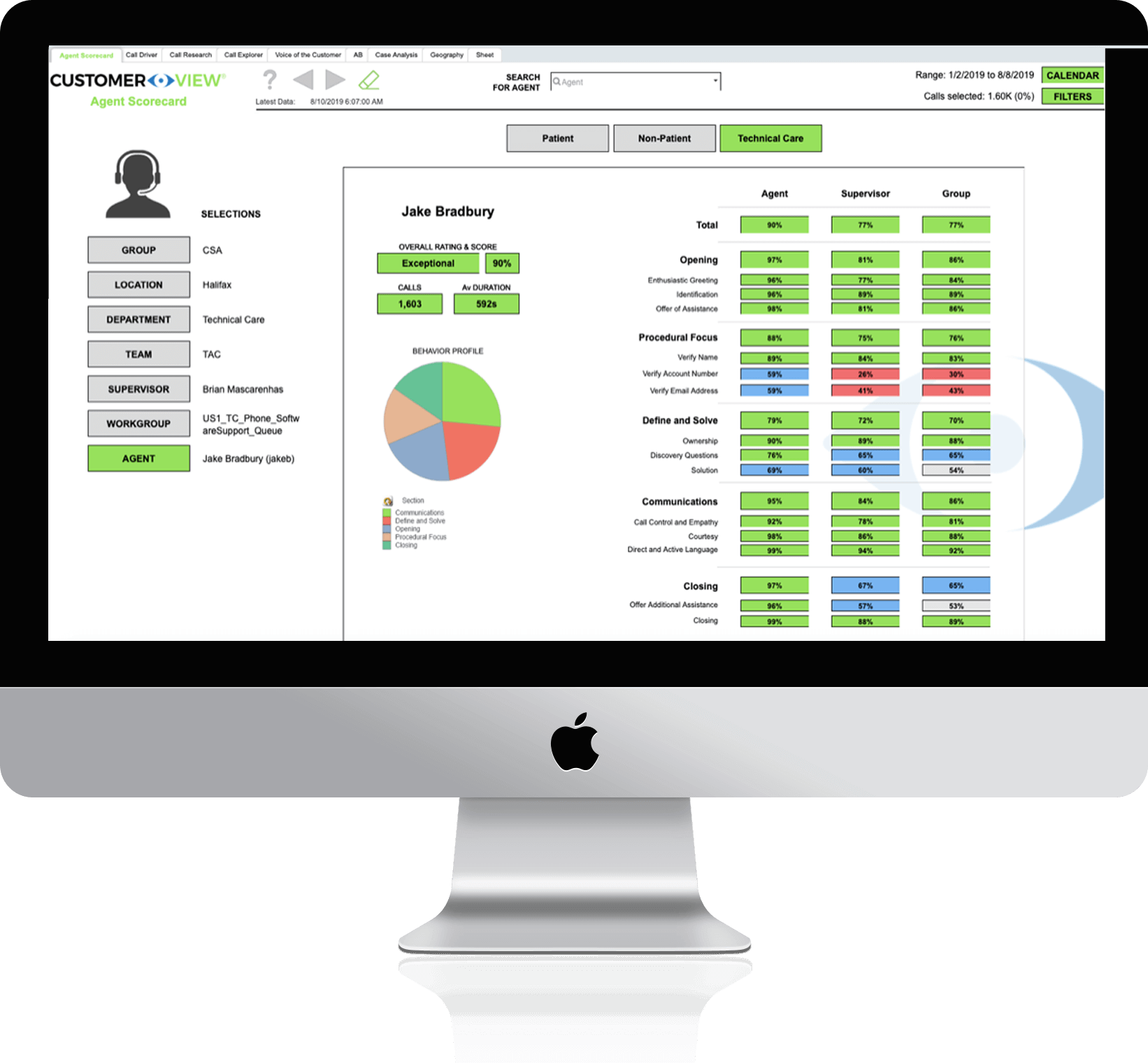 Know everything that happens associated with every customer interaction with unparalleled accuracy.
Our AI-powered CXaaS Platform transcribes and reports on every channel and evaluates how agents are performing, supporting 100% quality assurance and marketing and regulatory compliance.
CustomerView Delivers AI for the Enterprise
CustomerView offers a cloud-based Customer Experience as a Service (CXaaS) platform, and industry solutions designed to improve every customer interaction, across every channel – voice, text messaging, web, social media and more.
Our offering makes it easy to collect and analyze data, then roll out valuable insights across organizations, enhancing existing or new contact center and CX platforms.
We share just in time data and automated analytics on customer activity and provide predictive guidance that enhances the performance of agents and the entire contact center team.
Our implementation is streamlined and efficient, focused on performance management, and proven to improve operations and outcomes for enterprises and contact center BPOs.
We are based in Englewood, Colorado, and are led by an expert team with decades of experience in the CX industry and across cloud, big data, AI, workflow automation, 100% quality assurance and more