Great Agents Are Made: How Customer Feedback Can Influence Scorecards That Measurably Improve Performance
Is it possible to develop a good agent into a great one? The answer is yes – but this doesn't have to happen by itself. Contact centers can accelerate the process of improving the outcomes of every conversation when they leverage advanced AI to automatically gather, analyze and provide insights and tips to agents and their coaches in a continual manner.
It is impossible without software, algorithms and frameworks to monitor and manage every call, given the sheer volume that happens in an active contact center environment, especially during peak times – during holiday seasons, when new offers are rolled out, when competitors roll out campaigns asking customers to switch, when products are recalled, and other triggers that spike activity.
We're inspired by the applications our clients are creating using CustomerView's AI for enterprise and contact center platform. We recently added a new page to our website with a small percentage of the solutions we've built over the last few months, working with our clients who see immediate gains in quality and productivity with a basic implementation of CustomerView, then begin to see for themselves new ways they can use the analytics and insights for even more improvements.
The reporting our system delivers (which we can customize for clients as they wish, given our flexible our architecture is) can be delivered directly to an agent (for example giving them five stars for a brief call that solved a customers' problem, and based on that customers' tone and words of appreciation, or giving them three stars and advice on how they could have improved the conversation by asking about another product that customer may have).
This same reporting can be delivered to that agent's coach, along with reporting on all the agents that coach is responsible for. Gone are the days of having to manually listen in, and randomly monitor calls; with the right programming, triggers and alerts can notify a coach, for example, if a usually great agent is having a rough day based on attributes being measured.
Gone are the days of sitting down with agents and reviewing fragmented information, which can even be questionable enough so that an agent who is being coached to improve a certain behavior claims that only one time did they ever raise their voice.
It's the ability to record, transcribe, analyze and report on every conversation by every agent that can add up to a new "digital scorecard" that in the aggregate makes it possible to develop and improve the entire customer experience – especially when the system, like CustomerView's, captures and analyzes information from every channel – voice, web, text, mobile apps, social and embedded chat. With advanced processing and AI, the insights collected and shared at precisely the right moments, creates a stream of opportunity to learn what works best, to practice what works best, and to provide agents (and influence how bots are working) so that the CX is simply always great, and increasingly competitive.
You can check out more here on just a handful of the use cases we've put in place for our clients. We'd love to connect with you and find out how you can leverage our platform to make good agents great, and great CX a crown jewel of your brand.
You can contact me at bradr@customerview.net.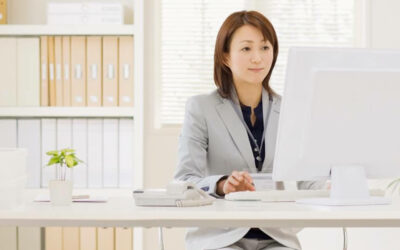 Every executive serious about growing their business also must be serious about understanding what is really happening when it comes to the perception and behavior of customers.
read more