Experience This! Take A Self-Guided Tour of Advanced AI Enhancing Genesys Cloud CX
We're honored and excited to be at the Genesys 2020 Sales Kick Off this week in Orlando, Florida where sales and marketing professionals, channel partners and technology ecosystem developers including CustomerView will learn more about what Genesys plans to bring to their customers and prospects in this new year and new decade.
Earlier this week, Genesys introduced "Experience as a Service" enabling organizations to deliver true personalization,
rapid innovation, lightning-fast deployments and infinite scale" as the world's leading public cloud contact center platform.
This aligns perfectly with CustomerView's CXaaS AI for Enterprise and Contact Center offering, introduced at the beginning of last year – a cloud-based analytics platform that leverages data at scale, including voice transcribed to text, to deliver unprecedented insights to large enterprises across a number of industries, including mobile communications, digital healthcare, insurance and more.
CustomerView has been working with Genesys for the last few years, collaborating and integrating our solutions which are available in the Genesys cloud marketplace, and couldn't be more excited about their new positioning given how closely it aligns with our vision, proven by business outcomes that are significant and measurable.
As part of our commitment to this partnership, we've developed with the input of the Genesys team, a self-guided tour showing exactly how CustomerView's AI can be easily added to existing deployments, or sold as part of advanced cloud solutions making big data analytics simple and easy to implement, bringing greater value to Genesys' customers, and bringing Genesys new revenue streams.
The Medium is the Message
Since we love great experiences, we invested in building an interactive tour of our solutions, which is intuitive, fun and educational. Created for us by a start-up in Silicon Valley, it takes "story selling" to the next level.
You can check it out here: www.customerview.live/genesys
As Genesys' cloud business continues to flourish (last year alone, nearly 500 new customers across the globe selected Genesys Cloud, including Banco Inter, Concord Servicing Corporation, eFinancial, Ethiopian Airlines, Medicard Philippines, Inc., Paycor, SITA and TechStyle,) their ability to bring advanced analytics and insights that improve not only contact center operations, but the entire "CX" and strategic direction of products and services continues to flourish.
Genesys also announced it closed more than 1,000 deals with existing customers in 2019, helping them to further modernize the service they deliver through Genesys Cloud. Deployments range in size from 20 to 20,000 seats with nearly 90 percent of organizations fully implemented in just 90 days.
Their announcement also included new usage-based pricing. Beginning in the first quarter of 2020, customers will have the flexibility to pay only for the hours they want and add as many users as required. This aligns perfectly with how CustomerView goes to market.
We are thrilled to be part of this evolution which in 2020 has officially become a revolution! As early contributors to the Genesys Cloud platform, we deeply understand how easy their new architecture and API marketplace makes it "easy for any Genesys customer – whether on-premises, cloud or hybrid – to consume new capabilities, including artificial intelligence, digital, predictive analytics and more, regardless of the Genesys product they use," according to this week's announcement.
We're delighted our AI platform is part of Genesys' bright future and looking forward to a tremendous week at their sales kick-off – we'll share our observations in a wrap up after the event.
In the meantime, you can "Tweet Us to Meet Us" @onecustomerview or you can just email me at bradr@customerview.net.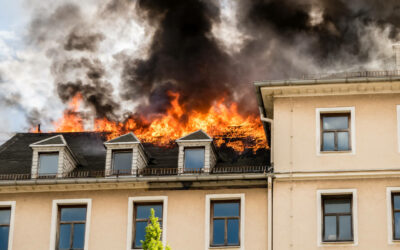 With smarter, more connected homes and cars, insurance companies are uncovering new opportunities to serve customers better and operate more efficiency; at the same time, they are facing competition from start-ups who are establishing new policies based on Internet of Things technologies.
read more