With Open Enrollment Healthcare Providers Look to CX Technology to Improve Interactions and Operations
With the holidays upon us, it truly can be the most wonderful time of the year, but for the contact center industry, peak times are in full swing including when it comes to healthcare enrollments for the new year.
Open enrollment can be a stressful time for consumers and contact centers. Individuals are overwhelmed by the information involved in making their decisions about which healthcare coverage provider to choose, and which plans. With more options, including those still in place associated with the Affordable Care Act, it's not easy to migrate through the options. Training and support of the agents as experts in place to help guide decisions becomes a huge advantage, but given the sheer volume of calls, what can contact centers to do prepare?
"It's no longer enough to have the information handy; the agents must be prepared to deliver the same level of friendly, empathetic service to incoming callers as those callers expect when they reach their favorite retail, banking and hospitality brands," said Joe Galvin, founder and CEO of CustomerView.
Industry analysts have predicted that customer experience will overtake price and product as the key brand differentiator by next year, based on facts including more than 76% of consumers see customer service as the litmus test of how much a company values them.
"High call volume during open enrollment can create devastating spikes without the help of automation and AI," Galvin said. "Without crafting a great experience – a demonstrably great experience based on real metrics – great harm to insurance brands can be done, as large numbers of callers on hold will frustrate not only the customers but the agents who feel overworked and overwhelmed. This is true for private insurance companies and policy holders as well as publicly funded programs like Medicare and Medicaid."
Self-service options (on the web and through mobile apps) are easing the burden on traditional voice-based contact centers, but these options only work when they are well-designed and comprehensive. For example, one of the most common reasons for a consumer to contact their healthcare provider (or a prospective provider) is to find out if a specific doctor is in-network. By including a listing as part of a self-help experience, consumers can get the information faster, and inbound calls can be dramatically reduced.
"The reality today is that increasingly connected consumers would rather find their own answers than to ask a live agent," Galvin said, "which is why it is also important to integrate systems across channels and analyze that data for continual learning and improvement. With the advent of cloud computing, we've been able to collect data from a massive number of sources, correlate it, and turn it into personalized experiences so that a consumer who may have started out with self-help on the web or mobile app can more easily reach an agent who already has been on the 'journey' with the consumer and can deliver help so much faster."
Galvin also emphasized the value of modern training systems, saying "the Open Enrollment peak season will be more successful when agents, often many of whom are seasonal employees, have access to very creative and intelligent online and just-in-time support. We're working on several very cool contextual training solutions using the enormous amount of data our cloud can ingest, including transcribed voice, messaging, online interactions, mobile interactions, and more – correlated to specific policy holders or prospects who provide permission to follow their data."
Further, Galvin said the future is in AI systems which can analyze how the best agents handle calls, feeding back to training and to train automated responses, including those delivered by bots.
Companies in the US are well into open enrollment season this year, which generally starts November 1 and ends in mid-December. "Those six weeks can be a triumph or a tragedy," Galvin said. "Managing drastic spikes in call volume while preserving a truly great customer experience for every customer is not easy. Neither is reducing the stress agents and managers can feel. That said, with creativity and programming, we are making dramatic improvements that endure beyond Open Enrollment and provide data that can be harvested and put to work to improve the actual offerings for the following year."
Originally posted on HealthTechZone.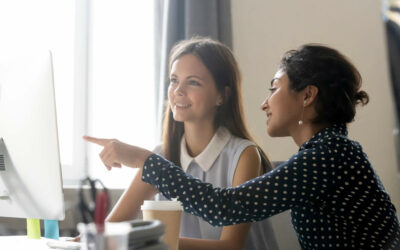 Is it possible to develop a good agent into a great one? The answer is yes – but this doesn't have to happen by itself. Contact centers can accelerate the process of improving the outcomes of every conversation when they leverage advanced AI to automatically gather, analyze and provide insights and tips to agents and their coaches in a continual manner.
read more