The Real Return on Investing in Intelligent CX
With the emergence of new technologies addressing the improvement of Customer Experience (CX), ongoing changes to what we used to refer to as "contact center" and "customer service" offerings, the evolution of CRM and other systems which claim they can improve the entire lifecycle of consumer interactions (from discovery to delight), it is getting more difficult to budget for and measure investments.
Within a large enterprise, for example, we're seeing a shift of CX away from the mere operations of contact centers as "cost centers" and towards customer journeys that are initiated most often through an Internet search, or triggered by paid or earned media, which are increasingly being led by CMOs, CROs and even CEOs who are starting to see the positive impact of CX programs.

Rather than spending more money on advertising in a noisy marketplace, we're seeing redirection of marketing dollars into enriching CX – not only by offering better products and services, but by offering better digital and human service experiences that make the lives of consumers easier and more pleasant.
CX is now being integrated into product design, development, roadmaps including embedded capabilities (including voice activated assistants that are part of home security systems, for example).
There is no new product or service launch today of any size or scope that doesn't include in the planning and budgeting the not only "adjacent" but "native" and thoughtful development of the CX that goes with it.
"CX is an insurance policy in many respects," said Joe Galvin, founder and CEO of CustomerView. "When launching a new product, getting immediate, specific and useful data is priceless. The smartest clients we work with are not trying to avoid interactions with their customers – they are trying to attract them because with each interaction, we're now able to capture, analyze and report on how those products are being used and how customers feel about them."

Historically, when contact centers were perceived as "money pits," to save money, cost reductions were constant, and this led to less agents, longer hold times, less experienced agents, and rising complaints, including on social media channels where disgruntled consumers are able to voice their frustration and anger.
"With better, more intelligent technology," Galvin said, "brands can embrace a higher volume of interactions – mixing those that happen online and through self-service with those that happen between live humans including agents who have the tools to be great, when information is immediately made available to them at the beginning of a conversation, and tips stream into them to help move the discussion in a positive direction, with faster resolution and first call resolution."
Like other companies in the "now generation" in the world of CX, CustomerView is disrupting using cloud and AI among other tools, which capture, transcribe, store, analyze, and feed business applications that enterprises are developing as competitive systems.
"While the usual suspects – contact center leaders, managers, agents, and operations people benefit from more automation and reporting, especially in what can be a very complex omnichannel environment, we're seeing the real growth in consumption of our big data analytics services among VP's of marketing, product development, pricing analysts, and even billing departments," Galvin said. "We're always happy to learn that our customers and partners are intuitively discovering new ways to take advantage of near real-time information and insights as they seek to better understand their customers' behaviors and opinions. This does make it more complex when it comes to validation the ROI associated with investing in CX forward technologies because there may be many individuals and departments who are benefitting who may not be on the radar. That's one of our great problems to have!"
Galvin says it's all about "strength in numbers" and offered this scenario as an example.
"Let's say you have 600 agents, supporting nearly 6.5M calls a year. With just 1 scorecard, using a dozen important criteria you get over 6 million, 130,000 criteria evaluations per agent manually and 10 criteria evaluations per second," he said.
Galvin listed as criteria Opening and Identification, Compliance, Adequate Discovery, Customer Validation, Sentiment and more. But does it really make sense to analyze 100% of CX conversations?
Galvin says, "If 20% of your interactions are revenue opportunities, you have nearly 2 million chances to increase revenue. Which pitches work best? Which agents have mastered those pitches?If 2% complain and escalate, meaning nearly 130,000, costs can skyrocket. How do you recognize early enough to mitigate your risk?"
Galvin also points out that contact center agents are one of the most challenging when it comes to turnover. "If agent turnover is 10% monthly, and new hireschurn at 20%, you need to hire 50% more than you actually need to stay staffed. How can you keep existing agents developed and loyal, and new agents motivated to stay? We're seeing that CX companies who invest in making their agents' jobs easier through more augmentation and support, those agents are more likely to stay and grow. This is so important; and while companies are dramatically lowering turn-over, there will always be changes to staff and having everything 'in the system' and tools new agents can benefit from Day One is a huge advantage."
The role of information and insight in coaching is also important, Galvin said, to scale talent and to understand and perpetuate the most successful behaviors leading to the best business outcomes – loyal and happy customers who recommend a company or product to their friends.
"There is no way to measure and manage conversational behavior analytics without software and cloud, which enables a lot of compute against a lot of structured and unstructured data," Galvin said. It's impossible to build this internally, unless companies develop internal development teams, given the depth of coding and algorithmic methodologies required.
"Harnessing data from every conversation in the aggregated brings brand front and center with their customers on a daily basis, without the need for a large team to support understanding the data and how to leverage it," Galvin continued. "It's when we simplify we can actually apply the learning, and the leaders responsible for driving CX scores up – and for driving revenues and profits up – have access to reports and recommendations that are automated and that they can shape to become even more enlightened in order to serve customers better than the competition."
Originally posted on CustomerZone360.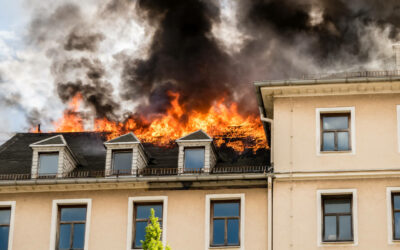 With smarter, more connected homes and cars, insurance companies are uncovering new opportunities to serve customers better and operate more efficiency; at the same time, they are facing competition from start-ups who are establishing new policies based on Internet of Things technologies.
read more