Contact Centers Excel in Times of Crisis, Driving New Innovations in Customer Experience
Given the effectiveness of customer self-service, chatbots, and the growing field of Robotic Process Automation (RPA), live human support is becoming increasingly focused on high-impact, high-value conversations, generally triggered by a problem encountered by a consumer.
It makes sense. When a homeowner loses Internet connectivity, when a customer hasn't received merchandise they ordered or when the merchandise arrives damaged, or when a medical bill comes as a surprise,  when they are going to miss their flight, or an important urgent bank transaction failed, people become upset and often emotional and have no patience for having to fend for themselves through an online system designed to deliberately discourage live conversations.
It is at these moments when organizations fail their customers the most – when they fail to "be there" for them – and many brands have learned this lesson the hard way.
It also makes sense that speaking with a live human during the most frightening times – when contacting an emergency service during a life-threatening situation, when looking for loved ones after a natural disaster, or when faced with other moments of distress, responding with "moments of truth" through efficient, reassuring and compassionate support can make a meaningful impact that will be remembered, appreciated and shared with others for an entire lifetime.
Chris Luxford, Senior Partner with the ASPIRE! Group based in Melbourne, Australia, in a post from 2014, said "Customer value driven business models require us to re-think the role of the contact center. It doesn't mean shutting it down, it remains a critical component of the customer experience paradigm," Luxford said, while predicting contact centers would become the crisis centers of the future.
Basic customer service for everyday troubleshooting is becoming more and more automated, whether providing a password reset, or completing relatively straight forward tasks such as providing or obtaining information, placing orders or getting updates.  Innovations in automation are awesome, enabling companies to improve CX while reducing costs and gathering important data, while their customers get immediate help without having to wait in a long queue.
In fact, these innovations are freeing up valuable time for agents to handle more complex and urgent matters, while Artificial Intelligence (AI) is augmenting the ability for live agents to do their jobs by providing the right information at the right time, associated with the precise customer calling in.
"Being able to respond in a personalized, precise and prompt fashion creates true differentiation for companies," Luxford said. "Just as in life, our finest moments often come when we step up to help, and for organizations, training their agents to stay calm, cool and collected during the most stressful times is now possible, especially when those agents and their coaches have access to advanced technologies like AI, while automation is working in the background to reduce and eliminate more mundane needs."
Luxford says that today every company is essentially providing real time services.  What we want, we want now.  We've come to expect immediacy.  Take Internet access and mobile services, having a well-trained team in physical and virtual (cloud) contact center environments is a huge plus on a day-to-day basis, but especially when the company faces their own crises. "Communications Service Providers inevitably will have to deal with outages, perhaps not in their own networks, but in related domains like physical data centers, software-as-a-service clouds, and more. Cable and fiber providers are subject to damage during storms, for example, and having a disaster recovery plan that includes how live agents respond to impacted customers can pay off in huge dividends when customers feel heard and served, especially in trying times," Luxford said.
Being able to respond as a culture, through individuals, is key to safeguarding and growing an organization or brand's reputation, and Luxford said, "It is not possible to scale impact without the right tools in place. A crisis could be one customer's unique crisis, or it could be for hundreds or thousands of customers.  Regardless, contact centers become an emergency lifeline for those customers, giving those customers the ability to be served quickly and effectively by those empowered to actively solve their challenges where automated channels might not."
This is a simple but important mindset shift, from resolving customers mundane, but important needs, to solving their complex, highly emotional and difficult challenges.  The best customer service representatives will be those that operate with this new mindset.
"Make sure your call center has a Customer Experience Reference Architecture.  This should include Automated Authentication and Routing and Conversational Interactive Voice Response (IVR) systems, have a dedicated team monitoring social media, and leverage live chat and automated chatbots, Avatars and Virtual Agents and ensure your data lake has the appropriate analytics tools and platforms to connect with customers as quickly and efficiently as possible," Luxford advises. "Take advantage of as much automation and AI as makes sense, as you'll need to be prepared to serve at scale, and to triage the most urgent matters and most important customers in real time."
CustomerView, a company specializing in enhancing CX, offers a cloud-based Conversational Behavioral Analytics platform, and industry solutions designed to improve every customer interaction, across every channel. The company is using AI to speed up resolution and assist agents in being able to serve calmly even under the most challenging conditions.
"Our platform was built from the ground up to capture, record, transcribe and analyze every conversation in near real time," said Joe Galvin, founder and CEO of CustomerView. "This means organizations don't have to wait to respond, even as a crisis is unfolding either quickly, for example in the case of an outage, or more continuously, for example when a competitor launches a price war and contact centers are flooded with calls from subscribers wishing to discontinue a service."
CustomerView works across several real time industries, including telecom, healthcare, and insurance, and has partnered with Genesys to bring AI capabilities into their PureCloud, PureConnect and Pure Engage offerings. Their platform is hosted on AWS which Galvin says gives them the ability to process enormous amounts of data, including customer sentiment with tone of voice, pauses, and specific key words which can trigger a notification to a manager should an agent be confronted with emotionally charged situations. "Without large scale automated solutions, it is impossible to deliver authentically great service, especially in stressful times," Galvin said.
"Not only can managers now intervene in the moment when necessary, but the aggregate data provides valuable insights on how contact center agents are coping, and which behaviors are most effective during a crisis. Using searchable data, and the ability to find and playback a specific conversation to an agent, managers have coaching tools that help them support a live expert model. Good agents become great, and great agents become the model for attracting and continually developing all agents into great brand ambassadors, ready to serve with the right tools in front of them during the most challenging moments."
Companies including ContactRelief, an inspiring company also working with Genesys, are innovating in bringing new approaches to disaster management.  Their cloud-based platform helps companies interact quickly, efficiently and effectively with their customers during a crisis. The company offers several services to enterprises like maximizing situational awareness, repeatable Decision-Making Criteria, and creation of Proactive Customer-Centric Communication programs.
"When I first published the article on contact centers becoming crisis centers five years ago, we were just at the beginning of this new world of hyper-assisted crisis management," Luxford said. "With the right strategies and the right tools, including increasingly powerful, sensitive technologies, we truly can scale organizations and help individual agents respond at the most critical moments. Whether government agencies, first responders, communications service providers, or companies in nearly every industry, organizations with the right vision, leadership and investment in being prepared, turn the most challenging situations into the most meaningful moments, and that is priceless."
Originally posted on CustomerZone360.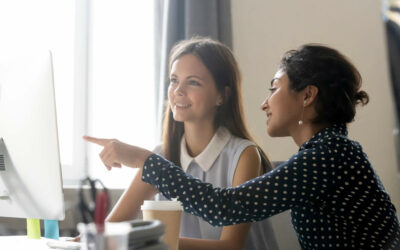 Is it possible to develop a good agent into a great one? The answer is yes – but this doesn't have to happen by itself. Contact centers can accelerate the process of improving the outcomes of every conversation when they leverage advanced AI to automatically gather, analyze and provide insights and tips to agents and their coaches in a continual manner.
read more