Can Software Truly Improve Performance and Outcomes for Large Contact Center BPOs?
According to research conducted by The Quality Assurance & Training Connection (QATC), the average annual turnover rate for agents in US contact centers ranges between 30-45 percent, which is more than double the average for all occupations in the country.
This stunning number reveals a challenging and expensive problem for contact center companies, including the Business Process Outsourcing (BPO) companies that sell contact center as a service to big brands, which trust the experts to represent them by handling inbound inquiries from their customers across multiple channels.
The Contact Center (or Customer Care) BPO market trends are continuing to forecast rapid growth into 2023, according to some industry analysts, with the rise in technological innovation, competition and M&A activities and innovation in new ways to serve customers better.
Companies including Teleperformance, Concentrix (Convergys), Alorica, Atento, Acticall (Sitel), Arvato, Sykes Enterprises, TeleTech Holdings, Transcom, Serco, HKT Teleservices, and Comdata are thriving, even as they are challenged with ways to attract, train, motivate and retain talent. Given that consumers still prefer to be assisted by a skilled, experienced human being (especially when it comes to high-value transactions), finding new ways to make the agent experience better has become a top priority for managers.
"High turnover translates into high costs for recruiting and training, diminished employee productivity, and low morale among the very people who are interacting with customers," said Joe Galvin, founder and CEO of CustomerView, a technology company based in Denver offering a big data analytics and AI platform designed to help BPOs and enterprises understand and cultivate "great" CX agents and ambassadors.
Galvin, who has been in the customer care and contact center industry for more than 20 years, is applying his experience to solving for the ability to manage hundreds or thousands of agents in a way that can scale.
"Dealing with the public can be a stressful job, without the right tools in place to train and retrain, support and reward agents with the right information and insights that are useful in a just in time manner," he said.  "There are new methods we can now apply, which we've seen work in large deployments, where business outcomes confirm that agents with the right tools, and managers with the right level of oversight can completely transform the workplace and results brands are looking for."
Smaller contact centers (under 50 seats) are less subject to turnover (at 17% per year, according to a Babel survey) with turnover climbing from 37% in mid-sized contact centers to 44% in large contact centers.
"We can solve for this," Galvin said, "but without using analytics and automation, it is impossible for larger organizations to manage this problem at scale. With the right tools and support for agents, managers and others throughout an enterprise, work becomes more rewarding, less repetitive, and a lot less stressful. While we cannot solve for issues like wages and benefits, what we can do is help identify and support talent and encourage the front line to become truly great at what it does."
CustomerView is rolling out new features around the idea of Conversational Behavioral Analytics, which Galvin says goes beyond traditional analytics (transcribing voice to text and analyzing words and basic data, mining for insight).
"When we come right down to it, there are elements in every human conversation we can understand with increasing clarity, beyond words, and including tone of voice, pauses in the conversation, picking up of certain key word trends, mentions of competitors by disgruntled customers, and more," he explained. "Without AI and advanced analytics, truly understanding and then shaping positive behaviors isn't feasible. We need to automate the routine tasks associated with data, reduce the 'grunt work' associated with having to cleanse and otherwise parse data, and deliver very smart insights that agents and managers can use to improve behavior and influence how conversations happen in the aggregate."
High turnover rates come with significant negative effects, including a loss of experience when agents resign; low morale, especially during stressful seasons; high costs of recruiting, hiring, and  training new people; and, perhaps most importantly, increasingly worse experiences driving down business and reputation for brands.
The morale issue can also impact managers and other leaders, Galvin said. "Poor leadership comes from a sense of no control when times get tough. Giving leaders across the organization visibility and insight into what is happening each day and how front line agents are responding empowers them to interact with each other to solve for crises and seasonal volume, while also giving them information – insights, not just data – that helps them succeed and deliver the quality of service their BPO customers demand."
Is there TMI?
Another challenge, Galvin said, is TMI – Too Much Information – coming out of legacy data analytics applications. "The ability to capture every conversation across every channel (voice, web, social, chat, email, mobile and more) is technologically possible – but is it practical? Who can analyze all this information in time to take action?"
According to one study, it breaks down this way:
Gathering Data: 17%
Cleaning Data: 23%
Visualizing Data: 14%
Build/Select Model: 21%
Put Model into Production:  9%
Find Insights: 11%
Other: 5%
"This is where Conversational Behavioral Analytics, delivered as a service, can generate huge value," Galvin explained. "The ability to automate how we collect, clean, store, abstract and leverage data allows BPOs to spend more time on what matters – applying learning – rather than on mundane tasks associated with making collected data useful. With cloud economics, massive computing power, and the ability to deliver all this as a platform, what we call CXaaS, is game changing."
Originally posted on CustomerZone360.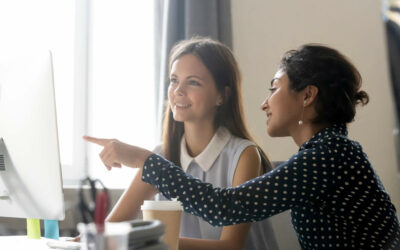 Is it possible to develop a good agent into a great one? The answer is yes – but this doesn't have to happen by itself. Contact centers can accelerate the process of improving the outcomes of every conversation when they leverage advanced AI to automatically gather, analyze and provide insights and tips to agents and their coaches in a continual manner.
read more