The ABCs of Conversational Behavioral Analytics: Words & Tone of Voice Matter
The way we connect and communicate continues to change, but one thing is for certain: we're more digitally connected as individuals and businesses and a society than ever before.
We expect this trend to continue, and as we all become more comfortable with hyperconnected living, we all become more "conversational" with high expectations that when we come across challenges, we'll be able to get help when we want it, where we want it, and how we want it.
Contextual conversations are part of a revolutionary shift in how consumers interact with brands, with new messaging channels on the rise, and the explosion of "smart things" and the IoT which means now that one can literally get help through the device itself, whether  health wearable, a smart refrigerator, or a connected car.
Connected cars are a perfect example of why voice conversations have remained the preferred mode for so many people, and why we can expect voice activated and supported service applications will never be overtaken by text "bots."
Natural Language Processing is making the experience of interacting with a bot who sounds human more possible, but still, for most people speaking with a live expert equals a GREAT experience, especially when that live expert has all the information and insight in sight on their contact center applications to deliver efficient and friendly service.
Today, with the assistance of advanced AI software, big data analytics, and innovative applications fed by just in time information, we are above to move beyond the capture of conversations and into a higher realm of analyzing human behaviors associated with those conversations.
CustomerView calls this new world thinking "Conversational Behavioral Analytics" – or "CBA" – and in this post we're pleased to share with you the "ABCs of CBA" and the enlightenment possible when customer service and contact center teams can go from good to GREAT.
Conversational Behavioral Analytics is the Future
With millions of conversations between organizations and their customers and prospects happening everyday across multiple channels (voice, text, video – web, chat, social, mobile) it's impossible to sift through the vast amount of important data that allows businesses to get to know their true audience and provide great user experiences.
Specific benefits of conversational analysis include basics like sentiment analysis, enhanced social listening, capture of competitive information through search mechanisms, greater personalization and recommendation capabilities, outbound target marketing insights and more.
Data captured from conversations helps organizations understand how people are interacting, whether on a voice session, chat session, or other conversational interface.
Conversational analytics are used to understand what is working, and what is not – how people are either getting their questions answered (and are happy) or may be frustrated (and unhappy) and saavy service and marketing professionals use this information to constantly improve interactions.
Manifold metrics can be used to keep people engaged with the offering, and drive them to buy even more from a company, or maintain subscriptions and add new services, or pay premiums for upgraded products and services, all on an individual level we've not seen until recently.
Are Conversational Analytics enough?
When it comes to high value interactions – for example financial planning discussions between wealth managers and their high net worth clients – or luxury concierge services delivered by an airline or hotel company – brands are learning (often the hard way) that their most lucrative customers are not satisfied with "automatons" or "chatbots" but prefer really great human interaction.
This is where "Behavioral" comes in: what human characteristics, what levels of intelligence, kindness, empathy and GREAT conversational skills matter?
Which live experts are most successful in delivering happiness to the "10%" of customers who may drive "90%" of revenues and profits for a company?
Behavior has everything to do with tone of voice, choice of words, response to escalations, and is the "art" added to the "science"; whereas conversational analytics provides important metrics, it is the "art" of behavior that brings a new level of subtlety and impact to GREAT customer service.
Conversational Behavioral Analytics is impossible to do without software, algorithms, data processing at scale, voice to text conversion, and analytics applied to data coming in across different channels. How live experts behave – and even how less human chatbots and similar applications behave – matters and while it is humanly impossible for any leader or team to understand every conversation and behavior, in the aggregate there is so much that can be learned and applied based on patterns and performance.
What makes Sue a great agent, a true concierge? What are her behaviors, what are her manners, how does she use her voice and how does she extend empathy and kindness, even under the most difficult circumstances? What can we learn from Sue that we can apply to coaching hundreds or thousands of other agents?
We can, of course, learn why Sue is great and teach others or have her teach others, but in a world where constant connectivity breeds continual and contextual conversations, having CBA tools to scale the insights and improvements is an opportunity no leader responsible for ensuring the most competitive Customer Experience can ignore.
We'll be sharing more about our latest cloud-based platform and how it supports Conversational Behavioral Analytics next month in Denver at the Genesys Xperience 19 event. We'd love to see you there – learn more here where you can also schedule a meeting.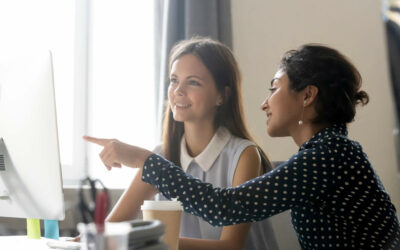 Is it possible to develop a good agent into a great one? The answer is yes – but this doesn't have to happen by itself. Contact centers can accelerate the process of improving the outcomes of every conversation when they leverage advanced AI to automatically gather, analyze and provide insights and tips to agents and their coaches in a continual manner.
read more