Joe Galvin, CEO of CustomerView, Joins Forbes Technology Council
Forbes Technology Council Is an Invitation-Only Community for World-Class CIOs, CTOs, and Technology Executives.
Denver, Colorado; June 10, 2019 — Joe Galvin, founder and CEO of CustomerView, a pioneer in leveraging cloud-based big data analytics to capture every customer interaction in every channel to measure compliance, productivity, call resolution and sentiment, has been accepted into Forbes Technology Council, an invitation-only community for world-class CIOs, CTOs, and technology executives.
Galvin was vetted and selected by a review committee based on the depth and diversity of his experience. Criteria for acceptance include a track record of successfully impacting business growth metrics, as well as personal and professional achievements and honors.
"We are honored to welcome Joe into the community," said Scott Gerber, founder of Forbes Councils, the collective that includes Forbes Technology Council. "Our mission with Forbes Councils is to bring together proven leaders from every industry, creating a curated, social capital-driven network that helps every member grow professionally and make an even greater impact on the business world."
"As a reader of Forbes for many years, and understanding the value of sharing ideas, innovations and disruptive technology and business models, I'm honored to be invited to and to join this distinguished community of leaders," Galvin said. "It's never been more important for enterprises to collaborate on software solutions, especially in the Customer Experience sector, where the world's greatest brands understand the value of delivering great experiences to their customers, with every conversation."
ABOUT CUSTOMERVIEW
CustomerView® is a premier Customer Experience as a Service (CXaaS) platform and solutions developed by CR-X, Inc., a global innovator whose big-data engine spans industries including telecom, finance, health care, utilities and travel. With a cloud-based big data analytics engine, and a platform design to make integration of our AI solutions easy and scalable, CustomerView supports all corporate functions, beyond information technology to include customer service, sales, marketing, finance, and the C-Suite. We share extraordinary information and insights on customer activity and provide predictive guidance that enhances the performance of agents and the entire contact center team. Learn more at https://www.customerview.net/.
ABOUT FORBES COUNCILS
Forbes Councils is a collective of invitation-only communities created in partnership with Forbes and the expert community builders who founded Young Entrepreneur Council (YEC). In Forbes Councils, exceptional business owners and leaders come together with the people and resources that can help them thrive.
For more information about Forbes Technology Council, visit forbestechcouncil.com. To learn more about Forbes Councils, visit forbescouncils.com.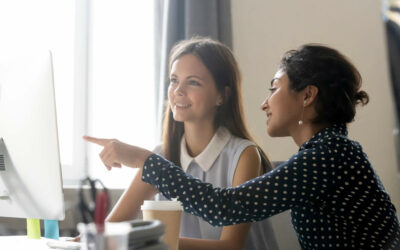 Is it possible to develop a good agent into a great one? The answer is yes – but this doesn't have to happen by itself. Contact centers can accelerate the process of improving the outcomes of every conversation when they leverage advanced AI to automatically gather, analyze and provide insights and tips to agents and their coaches in a continual manner.
read more