For Contact Centers, Time Is Big Money
Over the last decade, advances in cloud computing, algorithms and machine learning, voice transcription, and business metrics (from Net Promoter Scores, to Customer Satisfaction, Customer Effort, Customer Churn Rate, First Response and Average Handling Time) have given contact centers and large customer-facing offices expansive methods to better understand and act on customer behavior.
Applied to productivity and customer satisfaction, these improvements now allow enterprises, BPOs, and large offices to better serve their brands while remaining competitive, relevant, and innovative.
Is there TMI? Too much information?
The ability to capture every conversation across every channel (voice, web, social, chat, email, mobile and more) is technologically possible – but is it practical? Who can analyze all this information in time to take action?
According to one study, it breaks down this way:
Gathering Data: 17%
Cleaning Data: 23%
Visualizing Data: 14%
Build/Select Model: 21%
Put Model into Production: 9%
Find Insights: 11%
Other: 5%
This suggests that for many, comprehensive customer understanding and improved results remains elusive. Over half of time spent is acquiring and preparing data. What is even more challenging is how little time is spent doing the most important task – examining insights and acting.
This is where AI provides immense leverage; the ability to automate how we collect, clean, store, abstract and leverage data, allow companies, including contact center BPOs, to spend more time on what matters – applying learning – than on mundane tasks associated with making collected data useful.
A New Model: Beyond Data Acquisition
With advanced AI solutions (including CustomerView's Conversational Behavioral Analytics, delivered as a service (CXaaS), contact centers, BPOs, and other companies passionate about innovation in CX, can spend far less time on mundane tasks associated with leveraging big data, and more time applying insights.
This means nearly every function can extract every customer scenario and associated agent behavior. From the interaction level, to organization-wide, the ability to identify critical outcomes (good or bad), trends, or rising issues happens just-in-time. When it does, there is now time to act, improve, and continue the cycle.
That's not just big money. Continuous improvement is measurable return – real money.
What could you achieve with 90% of your day gaining insights, exploring trends, and finding great outcomes?
Skip the mechanics – spend time driving your business outcomes. Find out what great looks like.
We look forward to demonstrating our platform and sharing more next week as a Gold Sponsor of Genesys Xperience 19, in Denver, Colorado, June 10-13.
Learn more: https://www.customerview.net/genesys-x19/
Schedule a meeting: https://calendly.com/customerview/
#knowgreat
#Xpr19@cr-x.com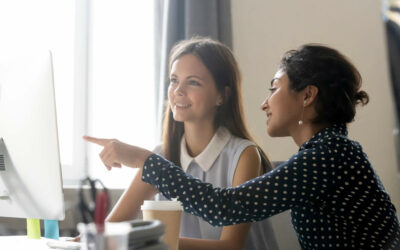 Is it possible to develop a good agent into a great one? The answer is yes – but this doesn't have to happen by itself. Contact centers can accelerate the process of improving the outcomes of every conversation when they leverage advanced AI to automatically gather, analyze and provide insights and tips to agents and their coaches in a continual manner.
read more