CustomerView to Demonstrate Advanced Analytics Platform Leveraging AI for Behavioral Analytics Across All Voice, Messaging, Web and Social Media Channels at Genesys Xperience19
Company will feature its proven cloud-based Conversational Behavioral Analytics CXaaS solutions integrated with Genesys' Customer Experience Platform
Denver, Colorado; June 06, 2019 – CustomerView®, a pioneer in leveraging cloud-based big data analytics to capture every customer interaction in every channel to measure compliance, productivity, call resolution and sentiment, will demonstrate the latest release of its innovative Customer Experience as a Service (CXaaS) platform at Xperience19. Hosted by Genesys™, the global leader in omnichannel customer experience and contact center solutions, Xperience19 brings together over 2,000 industry leaders and will be held June 10-13 in Denver.
As a gold sponsor and member of the Genesys AppFoundry, CustomerView will participate across a number of activities at the event, showcasing AI applications that integrate with the Genesys PureCloud®, PureConnect™ and PureEngage™ products.
In addition to exhibiting as part of the Xperience Expo, CustomerView's CEO, Joe Galvin, will be presenting the company's vision for the future of intelligent customer experience (CX) optimization and business insights through highly sensitive software that captures, transcribes, analyzes and feeds valuable analytics-based applications. The company will also present a case study highlighting business process optimization (BPO) in the contact center. This presentation will highlight how to improve agent performance through integration of CustomerView Cloud with Genesys PureCloud.
CustomerView will demonstrate its significant return on investment and performance-enhancing reporting, coaching, compliance, competitive alerts, that can unify data across transcribed voice, text, social, web, and chat bots and machine-generated data created by IoT devices. Via its integration with the Genesys Customer Experience Platform, CustomerView helps businesses excel at resolving issues quickly and successfully, while also deepening loyalty and expanding revenue.
"Since we attended this event last year, the CustomerView team has been working extensively with Genesys to develop additional integrations so businesses can derive even more value from their Genesys solutions," Galvin said. "Xperience 19 is the perfect venue for sharing the results of our year-long collaboration. In addition, we look forward to engaging with attendees about how new advancements like AI-driven quality automation can improve performance across their companies, from operations to compliance, marketing to competitive product development."
"Xperience19 will inspire organizations to elevate customer experience to new heights," said Juergen Tolksdorf, Senior Director, ISV and Technology Alliances. "We're proud to collaborate with AppFoundry partners like CustomerView to showcase innovative integrations with the Genesys Customer Experience Platform and push the boundary of what's possible in the future of customer experience."
Xperience19 is an annual conference for customers and partners to join forces and explore innovations in customer experience and the digital world. Attendees will experience breakout sessions and keynote speakers highlighting the latest developments in AI, cloud migration, security, change management, real-world analytics, asynchronous messaging, and more.
Join the conversation on social media at #Xpr19.
ABOUT CUSTOMERVIEW
CustomerView® is a premier Customer Experience as a Service (CXaaS) platform and solutions developed by CR-X, Inc., a global innovator whose big-data engine spans industries including telecom, finance, health care, utilities and travel. With a cloud-based big data analytics engine, and a platform design to make integration of our AI solutions easy and scalable, CustomerView supports all corporate functions, beyond information technology to include customer service, sales, marketing, finance, and the C-Suite. We share extraordinary information and insights on customer activity and provide predictive guidance that enhances the performance of agents and the entire contact center team.
Company Contact
Brad Richards
Agency Contact
Cynthia Artin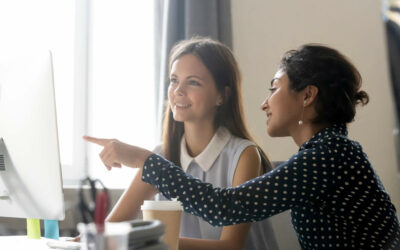 Is it possible to develop a good agent into a great one? The answer is yes – but this doesn't have to happen by itself. Contact centers can accelerate the process of improving the outcomes of every conversation when they leverage advanced AI to automatically gather, analyze and provide insights and tips to agents and their coaches in a continual manner.
read more