In the Context of Conversations, One CX Company Takes On AI and ML for Scalable Analytics
All conversations are contextual – how we feel at any given time, what we need to know, the problems we need to solve happen in a real time world.
"Instant gratification" is part of the new world of hyper-connectedness, and contact centers, even as they morph into "customer experience centers" are challenged to continuously improve not only how they serve inbound contacts (whether voice, chatbots, social or email) but how they do so with a new level of sensitivity and personalization.
The opportunity to provide incredibly intelligent, kind and effective service has driven the latest trend in Customer Experience (CX) approaches and technologies, and the "holy grail" is to be able to ensure every interaction, or conversation, is amazing. "Conversational Analytics" helps brands do this at scale – to consistently support how agents and bots are sensing and responding to questions, and dealing with even the most irate customers by understand better what is happening in the "surround" – whether historical data comes into play, or "in the moment" is what matters most.
Here are two examples.
In one case, a customer of a cable services provider continues to have intermittent outages. When this customer calls in, the agent has details of previous discussions at the ready and can review this information and respond with empathy and an action plan, without having to put the customer or themselves through a long "repeat" of what's gone on before. Rather than the customer asking to "speak to a manager" or otherwise escalate, with this information the agent can help troubleshoot and triage and get the issue resolved.
In another case, a customer of a travel site which sold a customer an airline ticket calls in; there have been no previous issues, but the customer is at the airport, and the ticket is not working. This example illustrates a highly contextual conversation and given software that helps to prioritize "real time" challenges, the agent can use guidance to help reassure the customer, while he or she is checking into the details. With pre-programmed scripting, the agent can help keep the traveler calm, while researching the issue, and solving for the problem on the spot, so the traveler can get to the gate on time.
The creative applications for contextual, intelligent conversational analytics are limitless.
Joe Galvin, CEO of CustomerView, a company that provides big data analytics that enhance contact center platforms by collecting and analyzing conversations (including transcribing voice to text, making all conversations searchable and valuable when processed and forwarded to applications and reports), said, "We're in a new era now, where we can do so much with cloud-based AI and ML analytics at scale, driving a new level of sensitivity and guidance that brands can use to ensure every conversation – in any context – is great."
CustomerView works with companies like Genesys to enhance their existing and new platforms, including Genesys' PureCloud solution. "With our APIs, we can bring a layer of value to contact center offerings, without expensive physical infrastructure required. Our big data analytics engine can be bolted onto contact center platforms, drawing data through voice recording and transcription into the overall data set, which we know is important given that inbound inquiries from customers are still primarily voice."
When asked about the rise of chatbots and other text messaging applications, which also use AI to deliver personalized and even "friendly" conversations, Galvin said "The industry is definitely trending to these applications, and we've been growing in large part because we are a bridge between voice and chatbots, social media and other text-based support. What contact center BPOs and the brands they serve, and brands who manage their own CX environments are looking for is a unification of these conversations, which is what we've built and are continuing to develop working with some of the largest contact center technology ecosystem partners in the world."
CustomerView is not alone it its quest to deliver conversational and behavioral analytics. A number of companies have announced similar offerings recently including Marchex, a provider of call analytics, who launched Marchex Stream, a conversational data streaming and business intelligence platform earlier this month. Invoca was named a Hot Vendor in Conversational Intelligence by Aragon Research, and Qlik promoted their Insight Bot, claiming to have the 'industry's only' end-to-end data platform.
Opus Research announced their 2019 Conversational Commerce Conference, focusing on AI & analytics, while according to Garter, by 2021, conversational analytics and natural language processing (NLP) will boost analytics and BI adoption.
Cisco, after acquiring the startup MindMeld for $125 million in 2017, earlier this month made their core conversational AI platform open source.
This article was originally posted on CustomerZone360.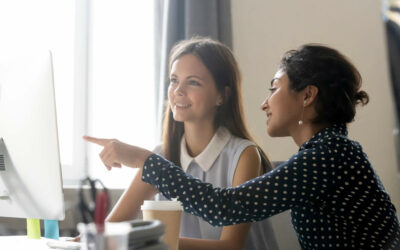 Is it possible to develop a good agent into a great one? The answer is yes – but this doesn't have to happen by itself. Contact centers can accelerate the process of improving the outcomes of every conversation when they leverage advanced AI to automatically gather, analyze and provide insights and tips to agents and their coaches in a continual manner.
read more