Go from Being a Good Listener to an Army of Great Listeners: Future of Conversational Analytics
Gartner named NLP as a top trend for 2019 (along with AI, augmented analytics, augmented data management, continuous intelligence, graph analytics, data fabric and more), saying these technologies have "significant disruptive potential" over the next three to five years.
We couldn't agree more. Gartner also said "By 2020, 50 percent of analytical queries will be generated via search, natural language processing or voice, or will be automatically generated," and we've built the CustomerView Customer Experience as a service (CXaaS) platform with a data analytics engine which can be used in a panoply of ways, capturing every conversation and converting them to text when those conversations occur in voice, making it possible to search for keywords, trends and triggers used to improve the way contact centers serve brands and their customers better.
Our platform is dramatically improving one very large service provider's ability to transform from a customer service organization (in the context of traditional contact center operations) to a great customer experience organization – with great listeners to all conversations, whether they happen in voice or through bots on the web, social media and more.
In this case, our leading edge customer has been collaborating with us in countless creative ways, knowing our platform is able to analyze complex combinations of data and to make analytics accessible across many departments and applications, to automate quality assurance, and to vastly improve compliance, whether that is marketing compliance or regulatory compliance.
The Art of the Conversation
With messaging apps like WhatsApp and Facebook Messenger growing faster than social networks themselves, with billions of monthly active users, brands see the value in providing contextual, conversational experiences through chatbots and voice-enabled applications, bringing "the brand conversation" to an entirely new level.
Conversational analytics, which is closely tied to behavioral analytics, is quickly becoming a must for large brands who want tap into customer insights and deliver the most competitive experience.
Conversational analysis include sentiment, social listening, trend spotting, compliance enhancement and greater personalization that can scale to make every conversation not just good – but great.
Conversational data, like that which CustomerView's platform collects, converts, stores, analyzes and delivers to useful applications just in time, unlike other data analytics which are "batch processed" (a good example of this is Google analytics).
With conversational analytics, brands and their contact center partners can literally view every step of the conversation as it's happening, but most importantly they can develop triggers and alerts based on parameters and can aggregate data from thousands of conversations every hour and every day to understand, at a higher and more manageable, actionable level, how customers are responding to special offers, new campaigns, new product launches, and more.
The potential of conversational analytics is unlimited. For example, using AI and NLP in an application, a brand manager can see exactly how many consumers are interacting with their products or services, how positive the conversations with a contact center are, how negative, and how neutral – and can tune their offerings to get better results.
A BPO contact center leader can identify which agents are doing a great job, able to be not just good but great listeners, and how delivering information to that agent and then others can create that army of great listeners.
None of this would be possible without AI, which make segmentation automatic and reporting dynamic, with tailored metrics that can be used to keep consumer engaged and loyal, driving lifetime customer value.
Using AI-based analytics, data becomes reports, and a means to provide as personalized an experience as Amazon built its business on with their customized recommendations driving consumers to buy more and leave reviews.
With the growth of IoT, conversational analytics gets even more interesting; CustomerView's platform can take data from a connected device affiliated with a specific consumer, and make great conversations possible when the agent has visibility into how a device is operating, even as the consumer calls in.
Consider voice-activated connected home devices like Google Home and Amazon Alexa; this rich media is loaded with conversational data but without an AI/ML based platform, leveraging that data would be impossible.
The conversational analytics we deliver to our customers are helping them to perfect the art of conversation with customers, and because we unify across all channels, they gain insight into all conversations, including voice, chat bots and voice activated applications.
We deliver "what great looks like" based on the scenario, and that is how we perfect the art of conversation.
They decide which reports they wish to receive, at what intervals, and which notifications and alerts should be set in policy to go to which agents, managers, product designers, marketing teams and others in a collaborative fashion.
When multiple groups have visibility into every conversation (parsed with AI for trend views) everyone can contribute to not just good – but great decision making.
Without AI and ML, and a platform like ours, this much data is just too much data. Automation and integration into how brands, enterprises and organizations operate to be more competitive – and more conversational in all positive ways – is the real future of conversational analytics, and we'd love to share more with you about how this can apply to your business.
Feel free to reach out to me on LinkedIn.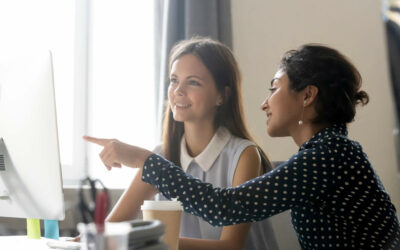 Is it possible to develop a good agent into a great one? The answer is yes – but this doesn't have to happen by itself. Contact centers can accelerate the process of improving the outcomes of every conversation when they leverage advanced AI to automatically gather, analyze and provide insights and tips to agents and their coaches in a continual manner.
read more