Conversational Behavioral Analytics: Beyond Sentiment Analysis to Situational and Contextual Excellence
When it comes to Conversational Behavioral Analytics, this rings true: for sophisticated interactions with high value customers, bots will never beat humans.
While we all recognize the potential of Natural Language Processing (NLP) and the ability to "code" robotic voices, we also see this as a sure signal that human beings would rather talk – than type.
We also recognize that bots, including NLP bots, are very efficient in dealing with certain types of issues – predictable questions, simple fixes, and interactions that are required to work at scale (for example, how to change a password).
But when it comes to deeper relationships, where human judgement is valued, where empathy is expected, and where friendly live-human contact can make the difference in converting a new customer, retaining and existing customer, and selling more into a loyal customer there's nothing like the real thing.
As we continue to develop CustomerView's big data analytics platform, used by contact centers and other organizations responsible for delivering great Customer Experience (CX) every time, and as we continue to lead in our Customer Experience as a Service (CXaaS) innovation, we accommodate the capture, search and analysis of EVERY conversation, across all messaging types (email, chat, social, and other text native applications) while tackling the hardest and most popular of all modalities – the human voice.
With our open architecture, our APIs allow our technology ecosystem partners (including Genesys, Vonage, Nexmo and more) to "bolt on" by simply connecting to our cloud – sending data into our engine, and extracting insight in a just in time fashion, feeding innovations that are turning good human agents into great ones – in a way that can be measured and managed.
When any of our end-customers, including one of the largest Communications Service Providers (CSPs) in the world, is looking at analytics or artificial intelligence, feeding in voice data with rich metadata is incredibly valuable, from improving Conversational Behavioral outcomes, to solving for really hard compliance challenges in industries including telecom, financial services, insurance and healthcare.
Looking at artificial intelligence with voice, brands can capture and analyze conversations across many departments and applications and understand the true voice of the customer, extracting valuable insights about products, services, competitors and more.
Here are three examples of "high value" Conversational Behavioral Analytics solutions the best brands in the world are putting to good use.
Wealth Management
Busy, successful clients want to understand their opportunities and risks, including when the stock market becomes more volatile than usual, as has been the case in the last few weeks. They appreciate a quick phone call to the wealth manager in their bank, a seamless conversation and quick, successful decision making and execution of a trade or other transaction.
Banks are required to have these managers write up reports and doing so for a five-minute call could take ten to fifteen minutes. That's an epic inefficiency compared to the system automatically recording and providing an accurate transcription of that call; add to this the automation of audits and the general insights that can come out of analytics run against big data on how certain managers, products and services and portfolios are performing.
Everybody wins – especially the high net worth individual who appreciates top-notch service and the ability to simply have a quick call compared to slower and more tedious options.
Online Healthcare Delivery
Another highly regulated industry, like financial services, is healthcare with HIPAA security requirements and more. But what really makes the delivery of health services, in person or online, excellent is empathy and clarity. Today, more and more health visits are being conducted online, and in the future more of these visits could be routed through "contact centers."
Imagine having symptoms and contacting your provider with the touch of a button (on your smartphone or desktop computer) and being able to be met by a kind agent, a great listener, and professional armed with information about your healthcare record and current physician, nurse, specialist, as well as your insurance policy.
If your symptom is a painful arch, this healthcare professional can quickly look up podiatrists who are available for an immediate consult and connect you with that podiatrist. All this can be recorded and analyzed, patterns can be leveraged, and the identification of the best professionals answering the first call can be determined. Those individuals can then become examples for others, be promoted to trainers or managers, or be assigned to positions as "health concierge" (another trend in premium health insurance policies or direct pay by wealthy families). Once again – the common thread is high value, with "amazing live humans" orchestrated to deliver incredible experiences, measured by Conversational Behavioral Analytics.
Luxury Travel
While "travel agencies" have been largely replaced by online services like Expedia, Trip Advisor, Hotels.com and more, there is an elite group of travelers who highly value access to experienced, trusted advisors whether they are planning a trip, or are on a trip and need help.
Loyalty programs like Hilton Honors, Marriott's new BonVoy program, exclusive "clubs" provided by global airlines are proof positive that charming, friendly and efficient humans really matter.
Can you imagine a high net worth individual trying to get a flight changed using a bot? With software and intelligent routing applications, that individual need only touch a button to reach not just a good agent but a great agent, who has information at the ready and can anticipate what an issue may be. For example, if a flight is running late, that individual can reach out to the client and offer alternatives and quickly reset the itinerary. With all this captured – with Conversational Behavioral Analytics – everybody is happier, including the agents or ambassadors who feel good about their job, the tools that make service "over-the-top" competitive, and the support of managers who can use data analytics to cheer greatness on and suggest improvements as the cream rises to the top.
Sentiment analysis, a huge benefit coming out of sophisticated analytics, captures empathy and the outcomes of empathy, while also collecting information in the aggregate on what products and services are trending up or down.
Cloud-based solutions like Customer View enables our API partners to do everything from analyzing certain phrases, to searching for key words like "upset" or "thrilled" and can also intersect data based on location (when approved by customers) and therefore context (at the airport, on the way to the airport, stuck on a train).
The Human Condition, Made Better by Conversational Behavioral Analytics
The bottom line is this: not every conversation should be voice. In fact, despite prognostications a few decades that voice was going away, voice continues to be the most popular channel. There's a reason for that: humans enjoy speaking with other humans, especially when they need something complex fixed or done.
Investing in big data analytics to make those conversations shorter (saving money), better (improving productivity) and effective (deepening customer loyalty) has and ROI beyond the more academic arguments for a pure-text world. That is the voice of reason calling.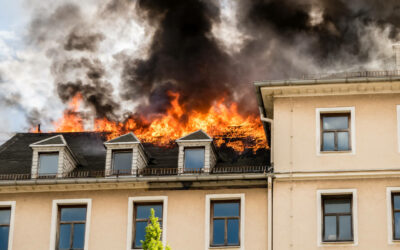 With smarter, more connected homes and cars, insurance companies are uncovering new opportunities to serve customers better and operate more efficiency; at the same time, they are facing competition from start-ups who are establishing new policies based on Internet of Things technologies.
read more