Smart Home IoT Future Vision with Human and Machine Communications Instream
As smart products continue to grow in the vibrant "smart home" world, we see smart services as the real upside, especially for Communications Service Providers (CSPs), including those bringing fiber-to-the-home, cable, satellite and spectrum to consumers whose lives can be made safer, more convenient and simply better.
The opportunity for CSPs is limitless. Why? They can be the natural "go to" help desk for all connected services in the home, not just the set-top-box, but an array of smart products. The trend is already in full swing when it comes to home security systems. The market is shifting away from single-purpose solutions (like ADT) towards services which protect the home but can also be expanded to include supporting older adults as they age.
CSPs are deeply experienced in providing support when devices and services stop working, but they are also experienced in installation and ongoing managed services. Hidden beneath the surface of service, there is also the question of security, and CSPs are becoming increasingly adept at protecting edge devices in homes, from security for Internet routers and WiFI, to security for the more sophisticated applications coming online with the rapid growth of smart TVs.
Today, CSPs are moving towards the "one connection, multiple services" model – on steroids. No longer is it about the cable model (one connection, hundreds of channels) but about the true connected services model (one connection, hundreds of channels, and dozens of services).
We're already seeing set-top-boxes with intelligence built in, so when a customer calls in with an issue or question about basic "TV" services, agents in the contact center have some data about which device the customer has, which subscriptions they have in place, and the health of the physical connection to the network.
The extensions to this include:
Even greater data coming from those set-top-boxes and the smart TVs they are connected to, including predictive and prescriptive maintenance (alerts and notifications when the equipment and software may need to be upgraded before trouble starts)
Even greater data coming from routers and VoIP services
Affiliated data based on mobile devices connected to services with mobile apps showing usage in and out of the home
With more and more smart products being adopted, from voice activated assistants to smart refrigerators, water heaters, washing machines, and more – along with wearables, like a bracelet for older adults that goes far beyond pendants that call 911 – CSPs are in a unique position to serve their embedded base with smart services that are not only secure but connected with live human agents.
For a company like Samsung, for example, to provide services along with smart appliances is hard to do, if not impossible. Instead, Samsung and other smart product manufacturers would be wise to outsource services associated with smart products registered by the customer to contact centers managed by trusted companies who have been connected millions of homes for many years.
All this will become even more interesting – and meaningful – when connected health services are brought into homes at scale. For example, for those older adults whose children have installed sensors detecting motion, falls, and more, the same connection provided by the CSPs can be a lifeline into their healthcare providers – doctors, nurses, specialists, pharmacists who can now "see" their patients through HIPAA compliant video applications and provide car for far less cost that we are experiencing today.
CSPs are no longer just providing voice, Internet, TV and streaming services to their customers. With the right connected, smart home strategies they can also provide life-improving and even life-saving services which match convenience with vastly improved economics.
The real key here, though, is this: humans still wish to connect with other humans, especially in stressful times, and this is where the CSPs CX capabilities come in. Beyond contact centers, or customer service centers, CSPs can provide customer experience centers, and providing service to smart product manufacturers to ensure a smooth relationship, from installation to years of relationship building, and we all know how valuable this is.
Does this require new technologies? 100%.
Will these new solutions scale without software, intelligence, AI, automation for quality assurance and more? No way.
CustomerView supports innovation which brings together information coming from connected devices with incredibly smart and supported real-time service. We're doing so in the most human ways, leveraging our highly sensitive platform which can determine not only what's happening, but how people are feeling about it, based on changes in their voice tone, pauses, heightened emotional signals, and much more.
Our cloud-native platform transcribes voice to text and integrates all text conversations associated with a single customer to understand all the channels, all the time – whether the call is coming from a VoIP subscription or a mobile number, and whether the inquiry is coming via web or social media.
We collect data from multiple sources, associated with a single consumer, and feed that data into our cloud and analytics / AI engine, feeding reporting to agents, their managers, as well as compliance, marketing and other departments so entire organizations benefit from multitude insights.
While we have been doing so since our inception for very large CSPs, we've been doing so based on the primary sources (voice calls, inbound web, inbound social and more); we've mastered that, and are now spending our time, energy and resources to master this – the combination of machine generated data with the stream of human interactions with those machines.
To put it simply, in the future, consumers will be able to touch a button and reach an agent who will have immediate access to their account and edge devices connected to that account.
Let that sink in.
Contact us to learn more, and to collaborate with us on all the opportunities your company has to excel in the world of IoT-CX.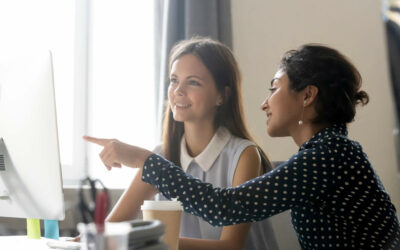 Is it possible to develop a good agent into a great one? The answer is yes – but this doesn't have to happen by itself. Contact centers can accelerate the process of improving the outcomes of every conversation when they leverage advanced AI to automatically gather, analyze and provide insights and tips to agents and their coaches in a continual manner.
read more