Envisioning a Premium Experience for the World of Connected Things: CX & the IOT
As the Internet of Things (IoT) continues to grow, companies offering connected products – from health and wellness wearables to smart home appliances – are aware of the potential to deepen relationships with consumers and tuned into the challenges associated with doing so.
Today, products are no longer the only key differentiator over competitors. The quality of the customer experience (CX), enhanced by connected products that delight customers, is increasingly impacting consumers' decisions to engage.
When companies who offer connected "things" blend in a digital experience, they are well positioned to build trust, loyalty and lifetime customer value.
In a Dimension Data's 2017 Global Customer Experience (CX) Benchmarking Report, the company reported that 71 percent of organizations see customer experience as a key differentiator, and as a result are investing in the "long tail" of CX.
As innovators are starting to see the value of competing based on connected products aligned with a great customer experience, they are no longer thinking about CX as an "after-thought" but are, instead, building real time service and support into their IoT offerings.
When consumers use IoT devices, brands can collect almost unlimited information on how people use and interact with their products. This information unlocks the ability to build deeper, mutually beneficial relationships while also harvesting data that can positively impact product and technology roadmaps.
Data-driven, contextual B2C interactions is the new frontier.
The more a person uses an IoT-enabled product, the more that product learns about their behavior, and the more alerts and notifications can be sent to ensure a constant, continually great experience with the product. For example, an electric vehicle (EV) can determine when the battery needs to be charged, based on the pattern of travel and send a text message to the driver showing the closest charging station.
Extremely popular products, including Google Nest, gives homeowners detailed and easy to understand information on their energy use, empowering them to reduce energy use and associated expenses; Google's Ring, similarly, provides real time information on visitors and package deliveries, and can alert the homeowner when a bad actor arrives on scene; this information can also be used to alert authorities in dispatch centers, and can trigger a call to law enforcement officers.
In the "happiest place on earth," visitors to Disneyland and Disney World parks are offered connected wristbands that allow them to skip long lines and allows Disney staff to help guide VIP guests towards their next great in-person experience in the park. Concierge services using IoT as a data source are only getting started.
The incredible amount of valuable data that IoT unlocks for brands is where value is being created and offers huge opportunities for contact centers and other CX providers when data being collected and analyzed is converted into insights that make chatbot or human agent interactions faster, better and more intelligent.
Using digital CX technology, companies can connect and analyze across integrated data sources (including IoT) and build highly-detailed profiles on every customer and can do so in ways that respect privacy and follow regulations.
With the permission of the consumer, they can benefit from minimum effort and maximum personalization, knowing that they are not just buying a product but an extremely useful and friendly service that goes with it.
The web, software, telephony, and solutions including the hugely popular recommendation engines in place today from Amazon and other companies is continuing to eliminate friction and enable closer relationships between innovators and consumers.
To stay relevant and remain competitive, product manufacturers and distributors are investing more aggressively in IoT technology, and in parallel, with the digital ongoing services that bring together devices, people and companies who wish to ensure the best possible outcomes with connected products.
They know IoT is not a standalone affair. As we move from early trials and an almost self-indulgent admiration of the technology, IoT data becomes another element of CX, but perhaps the most important. It fills the gap between the purchase and the contact and the contact and ongoing growth and deepening of loyalty and future purchases.
According to some reports, the most promising areas of consumer IoT include home automation (19 percent), wearables (13 percent), fitness (11 percent) and automotive (11 percent) applications. (ITbusinessedge.com, 2019).
There is no doubt IoT will continue to grow in sophistication from a data collection focused technology, defined by McKinsey as, "sensors and actuators embedded in physical objects are linked through wired and wireless networks, often using the same Internet Protocol (IP) that connects the Internet." As the cost of highly available cloud infrastructure drops, there should be no doubt it will fuel rapid innovation. That said, how will this innovation emerge?
Once consumer IoT progresses beyond data collection, even sophisticated data collection, it will be subsumed into a customer experience model. The more successful companies are offering their customers more and more ways to connect – and building the infrastructure to listen and act. However, there is a limit – consumers do not actively and continuously engage with providers. IoT fills a gap in the continuous customer engagement model.
What is potentially likely is IoT will redefine the engagement model. As IoT supplies usage, response, and other data, combined with machine learning and sophisticated AI models, customer experience could be shaped prior to compelling an interaction. Satisfaction rises as traditional customer "touches" decline, as does cost. Further, data from IoT propels product/service design into a continuous process.
The notion of interaction-free products or services is enviable, but not likely in the near-term. However, when home, work, communication, fitness, transportation, and other activities are connected by IoT, creating products that respond, how many fewer service calls are needed? Does the idea of "interaction" become less relevant, or just less frequent?
Behind this connected world is a mass of data that reflects not just IoT input, but every other source – including contacts. Continuous engagement could be redefined as the largest customer communication channel becomes the most critical element of the customer experience.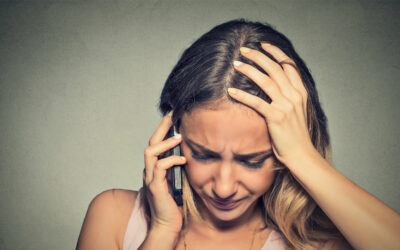 Given the effectiveness of customer self-service, chatbots, and the growing field of Robotic Process Automation (RPA), live human support is becoming increasingly focused on high-impact, high-value conversations, generally triggered by a problem encountered by a consumer.
read more