Enhancing Customer Experience in IoT in the Age of Innovation
With the increase in customer expectations, companies are working harder every day to make Customer Experience (CX) better, and investing in delivering simple, fast and enjoyable experiences.
Paul Papas, a global leader of IBM Interactive Experience once said wisely, "The last best experience that anyone has anywhere becomes the minimum expectation for the experiences they want everywhere."
Voice-based assistants like Chatbots with Artificial Intelligence (AI), are revolutionizing the way CX is delivered digitally, and with the growth of the IoT many companies are pivoting to services provided to enhance their connected products, making it simple and intuitive to ask questions, get technical support, and otherwise get the optimal value out of their smart TV, smart refrigerator and smart cars.
In the latest 2019 CX Trends Report, 34% of brands responded that they are 'definitely' doing better, while only 9% of consumers said the same. Worse, nearly nine times as many consumers than brands believe that experiences are definitely not getting better.
Brands can reverse unproductive practices and find new options for delivering great experiences, by learning how to listen more carefully (using software in respectful ways) and using insights from customers in the aggregate to improve everything from future products to differentiating features and service levels.
Customer data is one of the important resources and when asked what can brands do to monitoring their posts on online review sites, monitoring their social posts, recording conversation with staff, and monitoring digital behaviors. But customers, and CX experts still say human contact is the richest, including inbound calls to voice contact centers, and embedded real time experiences built into mobile apps and more.
In the US, customers say that the better services from staff are the best CX they can have. 36% of US consumers reported that brands embracement is becoming an important factor in their purchasing decisions.
"The IoT poses special challenges for companies who market smart products," said Joe Galvin, CEO of CustomerView, a Denver-based company which specializes in digital CX software using AI. "When a smart water heater, for example, stops working, who does the customer call? If they call the number on the sticker when their water runs cold, what will the provider do? Advanced smart home infrastructure solutions often come with mobile apps that would enable the water heater to send an alert to the owner to warn them that there may be a problem, which is has great value to the customer, but what if the alerting didn't work? Promise broken."
Galvin said there are so many ways connected products can improve service, including partnering with the broadband, cable or FFTH provider who can be contracted to provide a managed service offering to their customer.
"Some experts predict we will have dozens of smart products in a typical home in the next five years," Galvin said. "A natural IoT business for a Communications Service Provider is to offer smart home bundles, providing connectivity beyond the set top box, voice router and smart TV to include appliances, security systems, fall detection and other health and safety applications, digital energy meters and more."
CX is a growing market across the world – spent an estimated $3.7 billion on CX programs and initiatives in 2014 and projected to rise to more than double at $8.3 billion for this year. IoT being the topmost technology for last few years is constantly improving its CX.
The quality of CX, enhanced by evolving technologies such as IoT that can delight customers, is progressively impacting consumers' decisions to engage with brands.
"The more a customer uses an IoT-based product," Galvin said, "the more that product learns about the customer's behavior, which allows certain predictions to be made. Teslas can predict their battery duration, based on its owner's style of driving and learning from the data constantly. It notifies the customer when to recharge the battery and plan the trip accordingly. Real time customer service can be added in to enhance basic services, building on the very successful OnStar concept decades ago, especially when a brand's contact center has access to data when their customer calls in."
The creativity in connected products, and connected experiences, seems limitless.
Google Nest, for example, gives extremely detailed and real-time information to the homeowners on their energy use, empowering them to optimize and save money. This data helps Google Home keep building better products. In short, Google customizes customer interactions and offers solutions based on the user's personal experience with Google Nest.
Galvin believes the future will be in contextual CX, with a mix of machine-generated data, mobile apps, chatbots, and live expert service, especially for higher-end smart products.
"With the help digital CX technology, innovators can connect and analyze this data collected through IoT and can build a detailed profile on every customer based on their preferences and requirements," Galvin said, "and we're developing solutions for intelligent products that work with intelligent agents in such a way that predictive messages can be set up, for maintenance for example, and data can show up from a smart electricity meter when the customer calls in, so a power company contact center can help answer questions or troubleshoot without having to take any intermediary steps."
We are early in IoT in the CX world, and the research into this category is growing. There is a strong belief among analysts that automation in IoT that analyze the data across human and machine interactions is meant to reduce costs and improve service.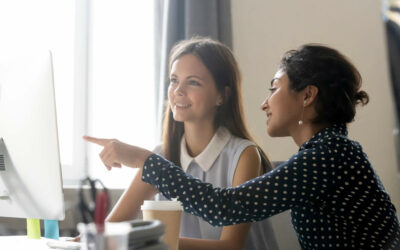 Is it possible to develop a good agent into a great one? The answer is yes – but this doesn't have to happen by itself. Contact centers can accelerate the process of improving the outcomes of every conversation when they leverage advanced AI to automatically gather, analyze and provide insights and tips to agents and their coaches in a continual manner.
read more