A Great CX is the Best Insurance for Insurance Providers: The CX-Factor
To say the automotive insurance in the US industry is changing is an understatement. Competition has never been fiercer, and consumers have never been more empowered to shop around, and shopping around is causing contact centers serving insurance companies and their customers and prospects to rethink their operations – and applications.
Consumers are, above all, looking for protection and peace of mind, at the lowest possible price, for the highest possible protection from what could be devastating financial losses.
The best car insurance companies offer exceptional customer service using the latest technologies, including mobile apps that enable their customers to share images immediately if an accident occurs. They also provide the convenience of online payments and access to updates on claims, which makes recovering from an incident easier.
According to a New Horizons report on the state of the insurance industry in the US, 81% of companies expect CX to be the key battleground in the race for competitive advantages. Specifically, where should the insurance industry invest in CX?
The insurance industry, which has long been one associated with paperwork, is going digital. With everything from using online claim forms to claims processing tracking, using secure web and mobile applications is making life easier for customers, while also streamlining operations for insurers, including enhancing their ability to comply with often complex state and federal regulations.
During the sales and claims process, without intelligent software there are huge gaps that can cause errors and drive frustrating levels skyward. Missing information and unverified signatures can have the opposite effect (convenience) if the digital experience isn't perfected.
Through the entire process, great insurance companies recognize that consumers are not experts in insurance, and do not understand risk factors and other details associated with policies. This is what drives the "CX Factor" and makes all insurance companies, not just auto insurance companies, heavily reliant on voice interactions.
With better, smarter technologies, insurers can take advantage agent-customer conversations with tools that guide the discussion towards positive outcomes.
For example, agents assisted with intelligent technologies can the web to display and have the caller review documentation. For regulatory purposes, the interaction can be captured, transcribed from voice to text, and create a record that can be converted to quality control applications, business insights, and automated auditing trails.
This kind of simplicity and speed is no longer a "nice to have" but a "must have" as consumers want to get things done in fast and friendly ways, from the mobile phones, especially in trying times (for example calling in from an automobile accident, a natural disaster, or other trauma.
By providing solutions that exceed those consumers' expectations insurers provide a competitive experience – a great CX – and improve retention and referrals.
A McKinsey study shows that 70% of consumers base their opinion of a business on the quality of its CX. The importance of customer experience is true across product and service categories, and even more so when providers are selling intangible benefits like those associated with insurance. Given new technologies, the claims process is being completely reinvented – digitized, automated and hastened.  
When choosing a provider, consumers are empowered to shop around, with endless information available via Google searching, which can be daunting. This means that, even more so, providing a convenient, friendly and effective conversational offering – great CX from acquisition to ongoing relationship building – can differentiate insurers in one of the most competitive markets in the US and globally.
With CustomerView's AI capabilities, insurers can now measure in real time how their agents are performing, and continually train and improve the human beings who are so often the key to trust – and business.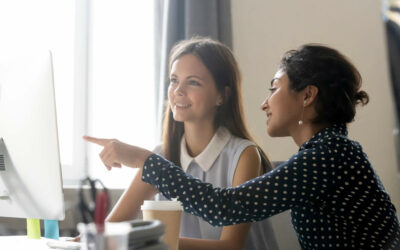 Is it possible to develop a good agent into a great one? The answer is yes – but this doesn't have to happen by itself. Contact centers can accelerate the process of improving the outcomes of every conversation when they leverage advanced AI to automatically gather, analyze and provide insights and tips to agents and their coaches in a continual manner.
read more