The ROI for CX: Leaders in CX Are Proven More Competitive
Is it possible to ascertain the impact of customer experience (CX) by studying the outcomes of CX improvement initiatives by B2C brands?
It is, and while the science is relatively new, the ability to track programs, campaigns, and impact beyond Net Promoter Scores (NPS) is becoming less mysterious and intuitive, and more measurable and certain.
In 2018, we saw important studies surface, including the Temkin Experience Ratings (TxR), published after an examination of approximately 10,000 U.S. consumers describing their experiences and loyalty.
While the specific results can be accessed by buying the report, the upside is the correlation between CX and repurchasing is very high with an astounding difference between consumers who've had a very good experience and those who had the opposite experience.
Then again, we shouldn't be surprised.
Temkin has wisely developed a model to estimate how a modest improvement in CX would impact the revenue of a typical $1 billion company across in 20 industries, with software companies gaining the most by literally doubling the positive impact the most, not surprising given the pace of change in the Consumer Electronics market and the importance of ensuring consumers understand new technologies.
Temkin published this infographic in 2017, and it's a really great read: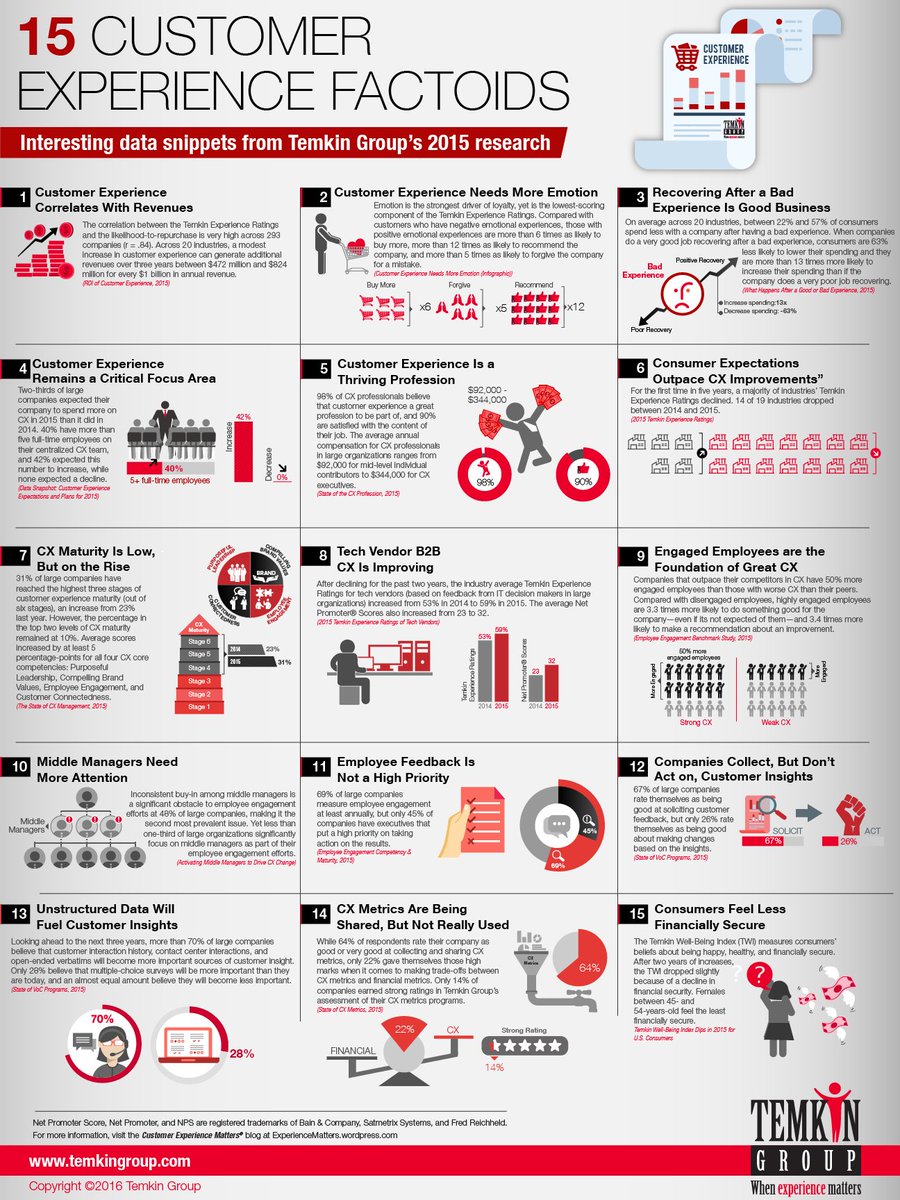 Nearly every industry analyst firm is writing about the ROI associated with improving the customer experience, which naturally ties into how companies are reinventing how their contact centers are supported, with technologies that go beyond Computer Telephony Integration (CTI), expert routing, and early omnichannel approaches to support not just voice but text, social, and web self-service.
Confirmit, a company which recently received an award for their work in ensuring customers voices are heard, gives away a calculator designed to measure a company's expected benefits by simply populating the online tool with CX data points. The tool then calculates the expected return on investment and produces a custom report based upon the calculations by metric.
The application then determines benefits based on five metrics:
Reduced Churn
More Spending
Positive Word of Mouth
Cost to Serve
Customer Service Complaints
And while the measures may differ given how different businesses are, for very large enterprises whose futures depend on consumer awareness, behaviors, loyalty and support, for every 1% gain, the financial impact can run in the millions and even tens and hundreds of millions.
This may explain why so many consumer brands invested so early on in social media. Bain reports that early adopters are gaining real economic value from their investments in social media. Customers who engage with companies over social media are more loyal and they spend up to 40% more with those companies than other customers.
That's a huge delta!
At the same time, Bain cautioned that sentiment analysis, associated with social media – or independent from it – is still in its infancy. "As such, time-intensive manual manipulation is still required to accurately assess consumer sentiment and capture consumer pain points," Bain wrote.
MIT published a popular scholarly article on this in the Computational Linguistics journal ten years ago, recognizing while there is data that can be mined associate with the words spoken, and tone, the "AI" technology available at that time was limited, including the inability to fully address "contextual polarity."
But since then, software has improved as has the ability to listen to, record, convert to text, and analyze patterns in near-real-time.
To put it simply, ten years later there are now platforms that can recognize emotion with a significantly higher degree of accuracy and, perhaps more importantly, cross-reference those "signals" against historical patterns.
For example, a caller who has a heightened tone of voice, who uses certain words and phrases, who pauses in certain ways (or refuses to pause) can be matched to similar callers who have similar complaints, and with AI combined with Natural Language Processing, useful data and even alerts can be generated to help reverse negative consequences.
Here's an example of the kinds of applications CustomerView has been rolling out.
As competitors to cable providers encroach on highly populated neighborhoods, price wars break out. Current customers call in and ask to cancel services, and agents are given a script to follow, to help retain that customer with competitive offerings.
With sentiment analysis, product managers can tell on a daily or even hourly basis while aggressive campaigns are underway by the competition – which offers are being most well-received or rejected, and not only that, they can understand which key words cause emotional responses from "so what" to "that's awesome!"
With more highly sensitive and reliable data, campaigns can be reshaped to meet goals, while also contributing to the broader set of data enabling brands to truly understand the pulse of their customers – and prospects – and the lengths to which their competitors will go to try and win loyal customers over.
This enables smarter decision making across the organization.
Should we continue to drop our prices?
Or should we invest in enriching our programming?
Should we work on quality of service?
Or is the real issue a desire for free WiFi service in the community?
Are we over-achieving by investing in low-growth segments?
Should we be spending more to attract higher-growth segments and what will that take?
Creating an ROI calculation is not as easy as it was a decade or so ago. Why? Because we didn't have access to the same amount of data, same quality of data, or same analytics against that data. The "forward looking" impact of extremely accurate information, helping companies to make decisions on the products and services themselves, may be one of the most valuable returns, and based on the work we're doing with our customers and partners, it's really the ability to not only capture, store and analyze the data generally, but to create basic information regarding preferences today that will help shape the profitability of enterprises tomorrow.
While certain basic ROI measures still hold true (time to resolution, for example) we're now in an era where careful listening is becoming as much an art as a science, even as the data science itself advances.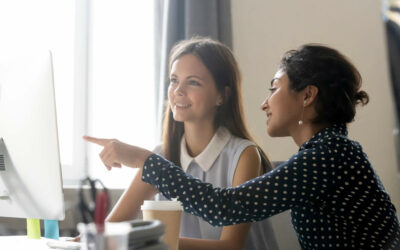 Is it possible to develop a good agent into a great one? The answer is yes – but this doesn't have to happen by itself. Contact centers can accelerate the process of improving the outcomes of every conversation when they leverage advanced AI to automatically gather, analyze and provide insights and tips to agents and their coaches in a continual manner.
read more