Second That Emotion: How Feelings Impact Brand Loyalty
The hype surrounding chatbots and voice activated, virtual personal assistants has been off the charts over the last few years, and for good reason.
Innovations happening in these areas are making some aspects of life much easier and more convenient, freeing up time for humans to spend time being more human.
Recent studies, including this from PWC,  show that as popular as digital assistants and chatbots have become, human beings still appreciate the ability to reach other human beings, especially when their questions or concerns require the kind of thoughtful, friendly and personalized service the world of AI has not yet been able to match.
"What truly makes for a good experience," PWC's report asks? "Speed. Convenience. Consistency. Friendliness. And one big connector: human touch—that is, creating real connections by making technology feel more human and giving employees what they need to create better customer experiences. People are increasingly loyal to the retailers, products, brands and devices that consistently provide exceptional value with minimum friction or stress."
The report goes on to say that the payoffs for great experiences are tangible: up to a 16% price premium on products and services, plus increased loyalty. In return, among U.S. consumers, there's a dramatic increase in willingness to give up personal data: 63% say they'd share more information with a company that offers a great experience.
Human interaction matters, too. The report says "…consumers want more of it in the future. Regardless, the technology supporting human interaction must be seamless and unobtrusive across platforms." The report also says a stunning 54% of U.S. consumers say customer experience at most companies needs improvement.
Chatbots and assistants do not offer the emotional support and personalized experiences consumers want and need, especially when it comes to making high-value purchases or scheduling an appointment with a medical specialist.
When it comes time to make the right decision – financially, personally and emotional – according to a study published recently by Invoca, working with Adobe's Experience Cloud, "fewer than 25 percent of consumers think chatbots and voice devices offer the emotional support and personalized experiences they need during stressful purchases."
The study also reports that 80 percent of businesses already use or plan to use chatbots by 2020 but cautions that "in the race to implement these new technologies, marketers must not lose sight of what matters most to customers: a personalized experience with attentive service."
Invoca optimizes live human interactions with their advanced AI-powered call tracking and analytics platform providing marketers with campaign attribution and data from inbound phone calls.
According to Joe Galvin, CEO of Customer View, "voice is still a primary channel for conversational business. It's not going away anytime soon and is picking up in popularity as many chatbot experiments have failed to deliver – instead of delighting consumers, they are frustrating consumers, even more than the horrible queues associated with toll-free numbers a decade or two ago."
Real time call analytics capturing data generated before and during phone conversations drives conversion rates up, according to Galvin, returning better results for digital marketing campaigns.
"Innovation on the front end of the marketing process is adjacent to the work we do in supporting contact centers, bringing AI-based analytics, including sentiment analyses on our software platform." The CustomerView platform measures tone of voice, pauses, words and patterns on both sides of every conversation, indicating how well agents are progressing with consumers, and helping to identify "what great looks like" based on emotionally-rich data.
While brands are implementing new technologies to improve customer experiences, over half of consumers believe the future should entail a combination of human and automated support.
The PWC report says less than half of executives understand how to use automation to improve CX report and goes on to share three recommendations:
Your customers have demands. They aren't what you think. Technologies and improvements that increase speed, convenience, friendliness and knowledge—core demands of consumers—are openings for companies to improve how people interact with, embrace and spend with their brand.
Customers generate revenue. Employees drive the experience. Reduce friction for consumers and empower employees to drive customer satisfaction. This requires new ways of working, a focus on employee experience and a sophisticated view of the human-and-machine relationships.
Technology can't solve experience problems. It's only an enabler. Realign your priorities. Great employee experience leads to stronger, smarter, more innovative ideas. These will drive future business and superb customer experience.
"Let's be real," Galvin said. "People call for one of two reasons. They are considering buying something but have questions or concerns. Or they bought something and have questions or concerns. Regardless, after they've possibly escalated through self-service, or bots, or both. Where we see technology making a big impact for our customers is when the software helps guide agents through moment of truth. It's not enough to monitor agents – we can now sense exactly how the best agents are offering the most emotional intelligence with the best information provided to them in real time."
By assisting agents in delivering information faster, Galvin says the agents and their managers get timely support enabling them to handle emotional situations and defuse them. Data over time becomes valuable in improving the performance of that agent, but also brings insights across the business (to marketing, human resources, training, product development and management, finance and legal for compliance.
"AI can help these brand representatives become true brand ambassadors," Galvin said, "going way beyond chatbots which are great for simple issues, but which are not building customer loyalty when a customer starts literally screaming at the bot out of frustration. With software, we can orchestrate an escalation process that combines automation and self-service with awesome human agents."
When it comes to big ticket items, and other important, long-term decisions, in industries including automotive, travel, hospitality, real estate, banking, insurance and healthcare, consumers deeply appreciate a sympathetic and even empathetic conversation.
Some industries are picking up on this faster that others; often involve industries like financial services, insurance, telecoms, travel, and healthcare.
In fact, Invoca's survey found financial brands were rated low in this regard, with only 18 percent of respondents saying representatives displayed empathy and 21 percent saying representatives demonstrated adaptability.
With access to "the cloud" and global networks with the high-fidelity transmission capabilities improving the quality of voice (and other forms of messaging), more information can be stored, accessed and analyzed less expensively.
"User Experience experts are able to make the UX appealing, intuitive and adaptive, for agents, managers, marketing and product teams, and more, including in regulated industries where compliance has been a huge headache and cost," Galvin said.
It's not enough to collect mass data; the analysis and sensitivity of the analysis of the data presented in a way that can be easily understood and acted upon (including alerts during atypical calls) may be "the holy grail" of the new, digital, constant and convenient CX.
"Today it finally is possible for brands to leverage technology and enhance experiences, by enhancing human beings who can deliver not just information, but kindness," Galvin said. "Today it's not just offers, but empathy that matters. And as soft as that may sound, it's music to the ears of brands and consumers, particularly when this is made possible by software that may be hidden but is very effectively supporting individuals, teams and entire enterprises. It's changing the CX industry forever and in very positive ways."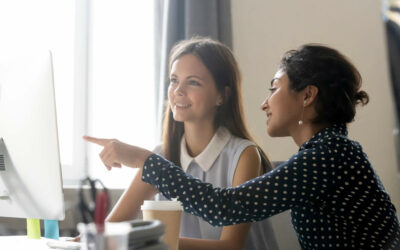 Is it possible to develop a good agent into a great one? The answer is yes – but this doesn't have to happen by itself. Contact centers can accelerate the process of improving the outcomes of every conversation when they leverage advanced AI to automatically gather, analyze and provide insights and tips to agents and their coaches in a continual manner.
read more