Voice Analytics Just Got Exponentially Smarter, And Why Contact Center Operators Should Care
The contact center industry has long been driven by analytics, capturing oceans of data based on everything from menus to call detail records, tracking inbound, outbound, multichannel and blended interactions with reporting that can be pulled up into the highest-level views – then drilled down into nearly microscopic agent views.
What can possibly be left to capture, analyze and act on to improve customer experience and brand engagement scores?
The new voice of analytics is just that – voice.
In fact, despite all the hype around self-service, social and bots, human beings still prefer to "simply call" or at least "simply contact" another human to get their questions answered and resolve any problems.
Investing in an omnichannel strategy is important; web self-service, instant messaging and other methods truly can transform customer experiences. At the same time, while all these channels can be useful for retaining customers and building loyalty, some companies are neglecting the most important customer channel they have: the telephone.
Despite the attempts by companies to encourage customers to contact them in other ways, most consumers still rely on voice.
Forrester studies conducted in 2017 confirm that the telephone is still the most used customer service channel, with 69 percent of consumers calling a contact center.
The same study shows that when customers are upset, they are even more motivated to pick up the phone. The report says customers are 11 times more likely to complain on the phone than they are through bots, messaging or web.
Omnichannel strategies can produce good results, and of course omnichannel will continue to grow as generational behaviors continue to shift.
But today, there is still no successful replacement for contact center that provides superior customer service through live humans.
Agents with excellent communication skills who can empathize with customers, who can listen, respond, help and authentically connect with high value customers are more valuable than ever.
Why is this?
As increasingly digital humans, we miss interacting with others. We have more than just intelligence – we have emotional intelligence. People prefer voice because they want to talk – not type – and they appreciate the emotions found only in the human voice – theirs and the agents. Many brands are seeing that emotional intelligence well represented in contact center interactions leads to a notable improvement in the performance of the customer experience.
In our work with large enterprises, as well as medium sized businesses, we're validating every day that recent advances in voice recognition, recording, transcription, analytics and machine learning technologies are playing a key role in analyzing conversations, recognizing patters, determining the quality interactions and providing real-time guidance to agents and their coaches so they can show empathy, turn stressful situations into positive results, and create emotional connections that are mission critical in building brand loyalty.
Voice Before Now
Those of us who are passionate about this industry (including all of us at CustomerView and CR-X) have done it all: categories of calls, key word searches, competitive mentions, sentiment sampling, complex interfaces to search the text and more.
We've seen the challenges up close: delivering this in the past had to happen primarily on-premise, which has been expensive, slow to deploy and out of reach for most companies.
Voice Now
Today, however, we have technologies including the software platform we've developed which is cloud-based, can cost-efficiently capture 100% of calls, can oversee all agents' performance, can analyze all customers' sentiments, can be integrated with other customer facing channels, in a way that is way faster, less expensive, more quickly deployed, and continuously valuable (when integrated with Learning Management Systems).
Voice in the Future
Contact Centers (and the Call Centers and Customer Service Centers before them) have always had a ton of data, but it has been more transactional in nature, focused on the agents' time, schedule adherence and limited outcomes.
Very little tied the customers' experience to the agents' performance, and now we can do that, which has tremendous consequences on improvement – not to mention compliance.
Voice is not going away anytime soon. In fact, voice may be on the rise, given our hectic digital lives. Isn't it more convenient to be able to reach an excellent, well-trained, kind and professional expert to solve a problem in a minute long voice conversation than it is for consumers to have to work their way through the new "horrible queue" – self-service that may reduce costs for brands, but that can also cause tremendously frustrating experiences rather than looking at every point of contact as an opportunity to be amazing.
Our theme here at CustomerView is "Know what great looks like." This is precisely what we enable with information and insights enabling not only contact center managers but operators throughout the business (product management, human resources, training and development, executive management, marketing teams and more) valuable and easy to consume insights into who on the front line is truly great.
"It's been my pleasure to help you, Mr. Smith! We appreciate your business and are happy to help ensure your trip goes smoothly and safely" may be the best advertising spend ever for an airlines company, and until we get to the point where Mr. Smith feels delighted to hear that from a bot, we continue to believe that every human voice conversation can make a meaningful difference – for all. And now, we have new technologies and tools to help improve every one of those conversations, through voice analytics and coaching.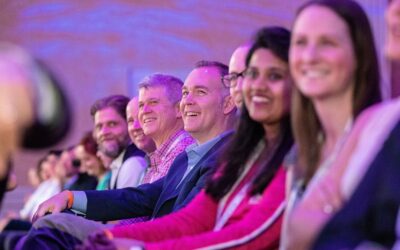 Is there a better way to start the New Year than with friends? The potential of AI and CX in contact centers, but also across the enterprise was the story we shared at this year's big event bringing together thousands of Genesys executives, sales and marketing experts, channel partners and technology ecosystem contributors including CustomerView.
read more