Finding Innovation on the Genesys AppFoundry Marketplace
Earlier this year, Genesys released a new unified AppFoundry solutions marketplace that covers all of the Genesys customer experience platforms: PureCloudTM, PureConnectTM, and PureEngageTM.
According to the company's blog, "AppFoundry was built from the ground up leveraging the same industry-leading architecture and innovation that the Genesys PureCloud solution boasts for unlimited scale and resiliency. It offers a curated collection of the most useful customer experience applications and integrations to solve business problems and better serve your customers' needs."
CustomerView is proud to be part of the AppFoundry marketplace, and will be at their 2018 Winter Innovation summit this week.
The AppFoundry marketplace offers a wide selection of free and paid applications for their tens of thousands of customers to choose from. Their "curated" offering is categorized by business optimization, customer engagement and employee engagement across all of the Genesys customer experience platforms. Whether you're looking for premises or cloud solutions, we have you covered.
Solutions listed in AppFoundry are carefully selected by their Product Management and Solutions Strategy teams. Each application or integration has been reviewed for market fit, ease of daily use for their customers, the value it brings to their customers.
There are three main categories, and CustomerView is part of the vendor group:
The Genesys Community – Apps developed by customers, partners or developers and made available to the public at no cost.
AppFoundry vendor – Apps developed by customers, partners or developers and made available to the public at a cost.
Genesys product development – Apps developed by Genesys and made available to the public either free or at an additional cost.
CustomerView is a platform that integrates emotion, sentiment, behavior, and performance to not just alert businesses to both positive and negative outcomes – plus insights that predict behavior that improves sales or mitigates customer churn. We are bringing our unique "code" to the AppFoundry to enhance the capabilities of Genesys' customers and others.
CustomerView allows users to explore the critical linkages between quality, compliance, sentiment and business performance, and is also the means to see all customer interactions, enriching and summarizing data in a manner that addresses specific experiences while at the same time revealing trends.
For more information, please contact me at bradr@cr-x.com.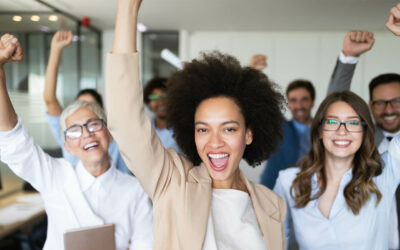 One of the greatest challenges we face in the CX industry is agent turnover. We are all in on this post by Genesys on the importance of thinking in parallel about CX and what we're calling AX – the Agent Experience.
read more