Vonage, VoiceBase, Nexmo and Customer View Combine Forces to Deliver CX Solutions
Working in partnership with Vonage, their affiliated company Nexmo, and voice-to-text leader VoiceBase, CustomerView is bringing a new level of accuracy, real-time capabilities and cloud-based integrations to our collective customers.
Vonage (NYSE: VG) is a software technology company that enables high-quality voice and messaging services across multiple devices and locations over broadband networks. A leading provider of cloud communication services for consumers and businesses, they provide a robust suite of feature-rich residential and business communication solutions that offer flexibility, portability and ease-of-use across multiple devices designed to meet the needs of a wide range of customers.
Headquartered in Holmdel, New Jersey, the company was founded in 2001 when the Voice-over-IP (VoIP) industry took off, and today their offerings have expanded to include mobile services, cloud communications, no roaming charges, Unified Communications as a Service (UCaaS) and Communications Platform as a Service (CPaaS).
Vonage acquired San Francisco-based Nexmo, which provides application program interfaces ("APIs") for text messaging and voice communications, allowing developers and enterprises to embed contextual, programmable communications into mobile apps, websites and business systems, creating better customer engagement and integrated workflows.
"We are excited to complete the Nexmo acquisition, which positions Vonage as among the largest and fastest growing cloud communications companies in the world. This transaction combines the best of UCaaS with the best of CPaaS to deliver the most complete product offering in cloud communications," said Alan Masarek, Vonage CEO, in 2016 when the acquisition was completed. "Not only does Nexmo expand our total addressable market, but we have acquired a cutting-edge technology company that is redefining how enterprises communicate with their customers via text, social media, voice and chat."
Mr. Masarek continued, "Nexmo enhances Vonage's UCaaS offering by incorporating messaging and web/app-based voice to address businesses' rapidly increasing mobile, social media and contextual communications needs. Whether helping the world's largest e-commerce platform to provide in-app messaging communications to end users, or enabling a leading global airline to connect its CRM software to chat apps and manage the customer experience, Nexmo is changing the way businesses communicate with their customers."
(Vonage also acquired TokBox from Telefonica earlier this year and will become part of Nexmo, the Vonage API Platform).
Established in 2010, VoiceBase is "defining the future of deep learning and communications by providing unparalleled access to spoken information for businesses to make better decisions. Our flexible APIs allow developers and enterprises to build scalable solutions by embedding speech-to-text, speech analytics, and predictive analytics capabilities into any big voice application."
And CustomerView, with our advanced AI, big data and analytics capabilities, and a platform built from the ground up to "play well with others" is proud to work across all three companies, especially as the world of more automated, accurate and appealing customer engagement solutions is "crossing the chasm" as we move into 2019, which we know will be a big year for the transformation of a decades-old "call center" then "contact center" and now omnichannel customer engagement and experience center redefined industry.
For more information, please contact me at bradr@cr-x.com.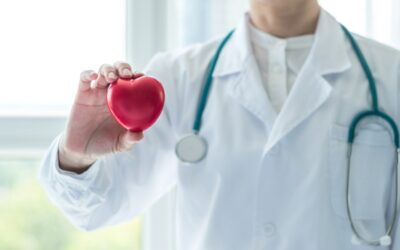 With the holidays upon us, it truly can be the most wonderful time of the year, but for the contact center industry, peak times are in full swing including when it comes to healthcare enrollments for the new year.
read more