Customerview Is Now Available With Genesys Purecloud® On The Genesys Appfoundry
CustomerView, a highly-scalable, big data engine for all customer channels, especially voice, combines with the Genesys Customer Experience Platform to dramatically improve quality, compliance, cost-efficiency and sales/service performance.
CR-X, Inc ("CR-X") announces CustomerView® is now available on the Genesys® AppFoundry, a dedicated customer experience marketplace. Genesys is the global leader in omnichannel customer experience and contact center solutions that powers 25 billion of the world's best customer experiences each year. The AppFoundry allows Genesys customers from all market segments to discover and rapidly deploy a broad range of solutions that make it easier to interact with consumers, engage employees and optimize their workforce.
CR-X is a world-leader in high-performing, scalable big data applications for structured and unstructured data that deliver measurable operational improvement across all company functions. CustomerView® users can identify issues, provide coaching, maintain legal and regulatory compliance, and enhance customer experience with data from all customer interactions and channels, enhanced with information from critical company systems (billing, CRM, ERP, etc). The visualizations, reports, and analytical tools in CustomerView® are designed to reveal insights that dramatically improve performance. CustomerView® is able to process data from all channels at industry-leading speed and accuracy, including voice, where its accuracy is best-in-class.
"Partnering with Genesys is a natural fit for us. We add value immediately to the suite of Genesys products and services that are already powerful and recognized as the industry standard," said Joe Galvin, CEO, CR-X North America. "CustomerView® is a tool built by operators for companies looking for measurable and sustainable improvement to their customers' experience. We partner with our customers to unlock the power of their data," Galvin said.
CustomerView® integrates with the Genesys Customer Experience Platform easily and seamlessly. It extends user understanding through its unrivalled ability to combine and analyze virtually any data type, including voice, and extract insights that improve performance – however a user defines. The benefits range from improving compliance, spotting buying signals, identifying top performers and sharing their expertise, automating quality assurance, and detecting competitor influence and behavior. It moves the industry beyond sampling interactions, denying access or charging for access to their data, or making users wait endlessly for updates, features, and enhancements. The benefits include improved cost efficiency, improved sales performance, compliance, and customer satisfaction.
CustomerView® is now available with Genesys PureCloud® on the Genesys AppFoundry here.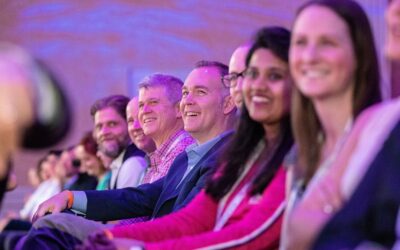 Is there a better way to start the New Year than with friends? The potential of AI and CX in contact centers, but also across the enterprise was the story we shared at this year's big event bringing together thousands of Genesys executives, sales and marketing experts, channel partners and technology ecosystem contributors including CustomerView.
read more